Bride shares genius hack for going to the toilet while wearing a wedding dress
You won't need your bridesmaids help going to the loo with this clever trick!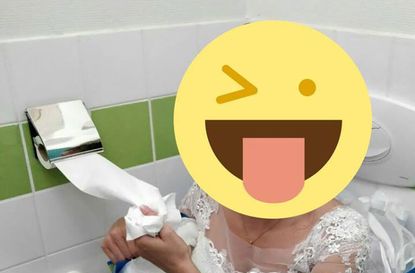 One woman has proved that IKEA really can save you in any situation as she demonstrates how brides can use one of the classic blue shopping bags to go for a wee in your wedding dress!
And before you think it involves peeing into the bag you're wrong – it's much cleverer than that!
In fact, it involves cutting the bottom of the bag away and using the handles as straps...
Sharing her hack on Facebook the woman explained: 'Well, I got married a few weeks ago (in a mermaid wedding dress) and I was really worried about going to the bathroom and not being able to … handle myself.'
She continued: 'Someone helping or watching me going to the bathroom on my wedding day? Not being able to have free hands to use the toilet paper? Or even worse if my period decides to show? NO WAY!'
After looking online for different gadgets and products to help make going to the toilet in her wedding dress easier, the bride-to-be was dissapointed to find that the products that were available cost a fortune.
So she came up with a clever alternative that costs just 80p – hello blue IKEA bag!
She explains: 'My bridal bathroom helper hack costs about 0.80 euro and I did it the day before my wedding. It took only 3 minutes. What I like best is it's almost free and allows me to make my life easier on my wedding day. So here is the hack.'
https://www.facebook.com/djsweeby/posts/2190872064571222
If we have to raise the one downside to the hack, it's that it means cutting up your IKEA bag and making sure it's in the loos of your wedding venue when you need it.
Perhaps you could assign someone to be on IKEA bag watch and stock up on the blue bags before your big day...
The post has been shared over 8,000 times and has 20,000 Facebook reactions. People are tagging their friends and either saying they wish they had seen it sooner or they'll be using it for their big day!
Do you have any clever tips and tricks that you used on your wedding day? Head over to our Facebook page to share your ideas!
Parenting advice, hot topics, best buys and family finance tips delivered straight to your inbox.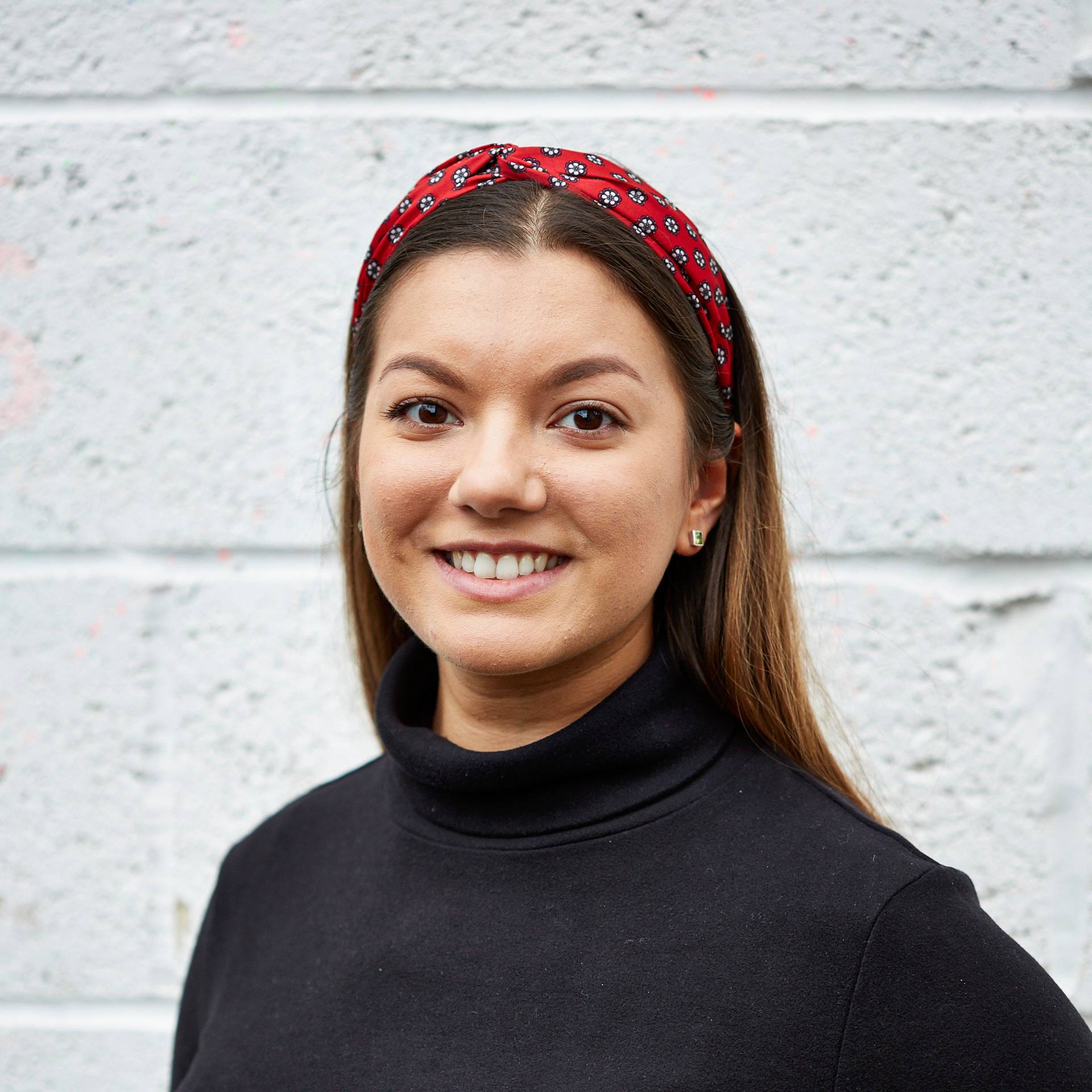 Jessica is a freelance food writer, stylist and recipe tester. She previously worked as Senior Food Writer at Future. While at Future Jessica wrote food and drink-related news stories and features, curated product pages, reviewed equipment, and developed recipes that she then styled on food shoots. She is an enthusiastic, self-taught cook who adores eating out and sharing great food and drink with friends and family. She has completed the Level 1 Associate course at the Academy of Cheese and is continually building on her knowledge of beers, wines, and spirits.