Children's mental health: How to talk about it and how to manage it
We've asked the experts how you can support your children's mental health...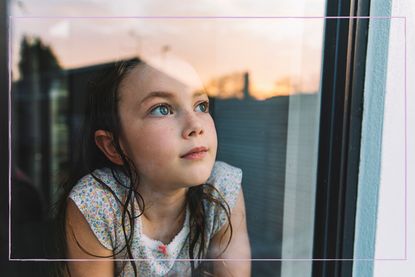 (Image credit: Getty Images)
Children's mental health is something that mother-of-two, author and influencer, Cat Sims is passionate about. Here she talks all about modelling behaviours to help children to manage their mental health.
Witnessing your child struggle with mental health issues, symptoms of anxiety and low-self esteem can be worrying for parents. But, starting a conversation about mental health with your children, and being open and honest about how to manage, it is essential.
Goodto Family Editor and mum-of-one, Stephanie Lowe, agrees; "Mental health is the unseen, and as such it can be tricky to parent and support it in your kids, especially if 'how to manage mental health' has never been modelled to you in your own childhood."
As the stigma around mental health fades, more parents are talking about mental health with their children. It's also important to show our children how to manage their mental health by modelling it. Stop feeling guilty about taking time out for your mental health and use it as a teaching moment. Showing children our strategies for managing our mental health could be the best gift we give them. Clinical psychologist and author of A Toolkit for Happiness, Dr. Emma Hepburn agrees; "Talk about and normalise how [your kids] are feeling, it's normal to feel anxious at times, everyone does, even their favourite star!"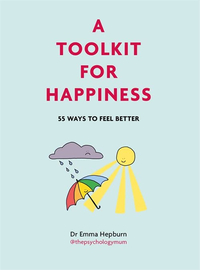 Children's mental health – what does it mean?
Mental health in childhood is about reaching emotional milestones, learning healthy social skills and how to cope when there are problems. Mentally healthy children also have a positive quality of life and can function well in society. This doesn't mean they're 'happy', it means they hold space for their feelings and can process and understand them.
The pandemic meant our children spent a long time from friends and family, and had to instantly adjust to ever-changing situations. It's taken a toll, so making a conscious effort to check in with our kids is crucial.
Children take their lead from us, they trust us to guide them emotionally through their younger years. They watch us and copy us. Often, our children's mental health reflects our own so when it comes to managing it, they'll look to us for guidance.
That's why it's important to reframe those activities we, as parents, often feel guilty about. Instead of sneaking off to have a nap, or go for a walk, be clear about what you're doing and why you're doing it.
When should I worry about my child's mental health?
Clinical psychologist and author of A Toolkit for Happiness, Dr. Emma Hepburn suggests we should always be mindful of changes in our children such as, withdrawing, refusing to leave you or physical changes such as trouble sleeping or frequent tummy ache.
"Sometimes it can be hard to put a finger on exactly what's changed," Hepburn explains, "But you are aware that your child is acting differently in some way." Figuring out a way to help them verbalise it or show us the issue, is key.
Changes in children to look out for:
Significant changes in behaviour
Ongoing difficulty sleeping
Withdrawing from social situations
Not wanting to do things they usually like
Self-harm or neglecting themselves
Signs of mental illness in children
According to the NHS, around 1 in 8 children and young people experience behavioural or emotional problems growing up. It can be difficult to know for sure if there is something upsetting them but you know your child better than anyone else, so trust your instinct. Also be aware of external factors, such a starting a new school a change to family dynamic - such as divorce or new sibling.
The NSPCC lists the following as signs of child mental health issues:
Sudden mood and behaviour changes
Self-harming
Unexplained physical changes, such as weight loss or gain
Sudden poor academic behaviour or performance
Sleeping problems
Changes in social habits, such as withdrawal or avoidance of friends and family
However, the NSPCC advises, "Don't attempt to diagnose mental health issues yourself or make assumptions about what's happening in a child's life.
"Recognising that a child or young person may be struggling with their mental health is the first step in helping them. The next step is to respond appropriately."
What can we do to support children when it comes to mental health?
Communication is key. In older children you could speak this through with them. Younger children may not always have the words to describe what's going on.
Hepburn suggests getting more creative in those cases. "Be curious with your child. Enable them to speak about their feelings and try to understand what's going on for them. Drawings can be a really helpful tool. Often with children I draw a brain and ask them to fill in sections with what's bothering their brain. Also, spending time with children, building connection, helps them feel safe.
"There can be benefits of speaking about anxiety and mental health, in an age appropriate way, to help them understand what's happening and form a coherent story about it. It can also help to ensure they don't feel like it's their fault, or that they are responsible for fixing things. Conversations like this can encourage them to open up about their own feelings."
It can be scary for children when they struggle with anxious feelings for the first time. Helping them realise they are not alone can be really helpful. "Normalise how they are feeling, it's normal to feel anxious at times, everyone does even the queen and their favourite pop star!" says Hepburn.
Meanwhile, the NSPCC says using the right language and creating an open environment are crucial for making conversations about mental health with children as easy as possible.
Be aware of using technical or diagnostic language which children might find unfamiliar, and make sure children and young people know who they can talk to — and make this pool of people as wide as possible.
What strategies are there for managing mental health that I can share with my children
Walking: kids notoriously resist walking but explaining that it can help them feel a bit clearer and calmer in their brain may help. Plus, it's a great opportunity for one-on-one time with your child.
Breathing: Many kids don't understand the concept of deep breathing as a calming strategy. Teaching them the skill of learning to breath in deeply through their nose and out through their mouth can really help them.
Early nights: Assigning one night a week where everyone goes to bed early for the sake of their mental health can work for everyone. It helps normalise the issue because everyone needs early nights and can help your child feel supported.
Journaling: Journaling is a great way to help them really consider their feelings. It's better to use a structured journal that guides them through the process. The Positive Doodle Diary by The Positive Planners is wonderful.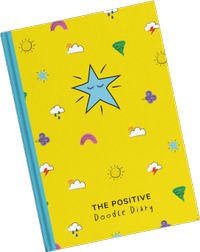 Often the things we do to maintain our own mental health are the things we feel guilty about such as taking time out, exercising, napping! Modelling those strategies will not just help your children but, will also help you re-frame your perception of these activities from 'selfish' to 'essential' and your children will learn that too.
If you are seriously worried about your child's mental health, you can take them to you GP, who may then refer them to your local Children and Adolescent Mental Health Service (CAMHS).
You could also seek out counselling and therapy for your child. Some schools, colleges and universities offer free or low-cost counselling services for students, or, if it's an affordable option, your child can see a counsellor or therapist privately. You can find a practitioner by visiting the The British Association for Counselling and Psychotherapy or The UK Council for Psychotherapy.
There is no shame in talking openly about mental health with out children, about letting them know that you are their safe space, no judgement just listening and being there for them.
Want to learn more about family mental health? Check out our guide on perinatal mental health, or browse this list of the top 5 podcasts to listen to for better mental health.
Video of the Week:
Parenting advice, hot topics, best buys and family finance tips delivered straight to your inbox.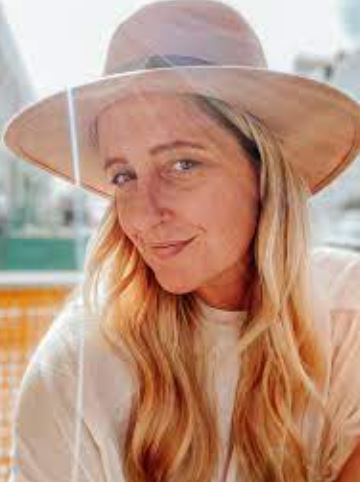 Author, mum-of-two and content creator
Cat Sims is a writer, content creator, podcaster (You're never the only one) and author of 'The First Time You Smiled' who is still trying to figure out the whole 'adulting' thing. She's made a living out of documenting her failures and successes as a 40-year-old woman, mother, and wife across various social media platforms.