When are primary school places announced 2022? How to find out what school your child got into and what to do if you're not happy with the choice
The date is looming very soon...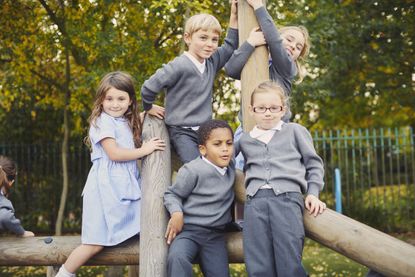 The new school year may have only just really started but some are anxious to know when primary school places are announced for the next academic year.
In September, local councils release the dates for when to apply for primary school (opens in new tab) places. From this point until the middle of January, parents and carers scramble through the urgent process of visiting local schools, scanning Ofsted reports and eligibility requirements, before eventually settling on three suitable schools for their child.
It's not a easy process by any stretch of the imagination - and some even have to go through appealing a school place (opens in new tab). This being said, if you're wondering when you'll know what school your child has got into, you're certainly not the only one.
When are primary school places announced?
Local councils will send out letters confirming primary school places on Monday April 18 2022.
Normally, they send out the offer letters on April 16. However this year that day falls on a Saturday and as per the government's website, when this happens, the letters are sent out the next working day.
These offers are generally sent to your home address via letter. The letter will say whether your child has been offered a place at any of the schools you applied for last year in September.
After you receive the letter, you have two choices: either accept the given offer or appeal the decision. If you want to accept the school you've been given, details on the letter will outline how to do this. It's important to complete the offer by confirming it before the deadline, otherwise your child's primary school place could be given to someone else on the waiting list. However, the deadline is some weeks away so you have plenty of time to weigh up the options.
If you want to reject the offer and go through an appeal, this is a different process.
What happens if you don't get the school choice you wanted?
If your child is refused a place at one of the schools you applied for, you can launch an appeal against the decision (opens in new tab), according to the government's website. You will need to follow the instructions on the rejection letter to do this, which is included with the offer letter. The deadline for launching the appeal is 20 days from the date marked on the offer letter.
Although you can appeal the decision and express a preference about the school your child goes to, it's important to note that you can't pick and choose the one they attend.
The local council has to provide your child a place at another school if they don't get a place at any of the schools you've applied for. This is usually the nearest school with places still available though and means that you will likely get very little choice in the decision.
If you do appeal, you will then need to submit information and evidence to support your appeal against the rejection. A panel at your appeal hearing will also hear your reasons against the rejection - and they will also be able to share with you the reasons they did not give your child a place at the school.
What if you missed the deadline for primary school applications?
If you miss the deadline for applications, your child is less likely to be offered a place at one of their chosen schools as places will be limited.
You have to apply for a primary school place a year before your child is old enough to start school, even if you want them to start part-way through the year. Applications for 2022 opened in September 2021 and they will close on January 15.
In some councils, if you have missed the deadline, you can still submit your application until the end of March, though it will be considered a late application. You will need to contact your local council (opens in new tab) to confirm their rules surrounding late applications.
You can also still apply for a school place once the school year has started. Once again, you'll have to contact your local council to find out more about in-year applications as they'll have to tell you which schools still have places and how to apply for them.
Once your child has been offered a place at the school, they'll likely start at the beginning of the next term rather than mid-way through.
Amy is Senior Digital Writer across Woman & Home, GoodTo and Woman, writing about everything from celebrity news to health, fashion and beauty features. When she isn't obsessing over the latest dress drop from Marks & Spencer, you'll most likely find Amy out running, or with a cup of tea in hand ready to dive into a gripping new Netflix series.