We earn a commission for products purchased through some links in this article.
Getting their children off to the land of nod can be a daily struggle for parents.
Luckily low-cost supermarket Aldi has come to the rescue, launching two fragranced pillows for children that promise to help them 'drift off into a calm and restful sleep'.
Priced at £5.99 each, the pillows come in Berry and Watermelon scents and have already proved so popular that they've sold out online.
Shoppers will need to keep their eyes peeled for the cute machine washable pillows, which are still available in stores nationwide as part of Alid's Specialbuy range.
And there's good news for grown-ups who need to get some shuteye too as Aldi have also launched two fragranced pillows for adults.
Available in Lavender & Vanilla and Eucalyptus, and also priced at £5.99 each, the pillows can retain their scent for up to 10 machine washes.
READ MORE: The sinister reason why children should always sleep with their bedroom door closed
Again the pillows have both sold out online, so buyers will need to search them out at their local Aldi branch.
The supermarket lists the following benefits for the pillows, which help to ensure 'a great sleep night after night':
Helps you to breath easily
Super soft support
Ideal for front sleepers
Giving the Lavender & Vanilla pillow five-stars, one reviewer gushed.
'I anticipated that these may smell of chemicals, I was pleasantly surprised at the subtlety of the fragrance and as a lifelong insomniac, I was doubly surprised at how quickly I dozed off. Highly recommended and more ordered.'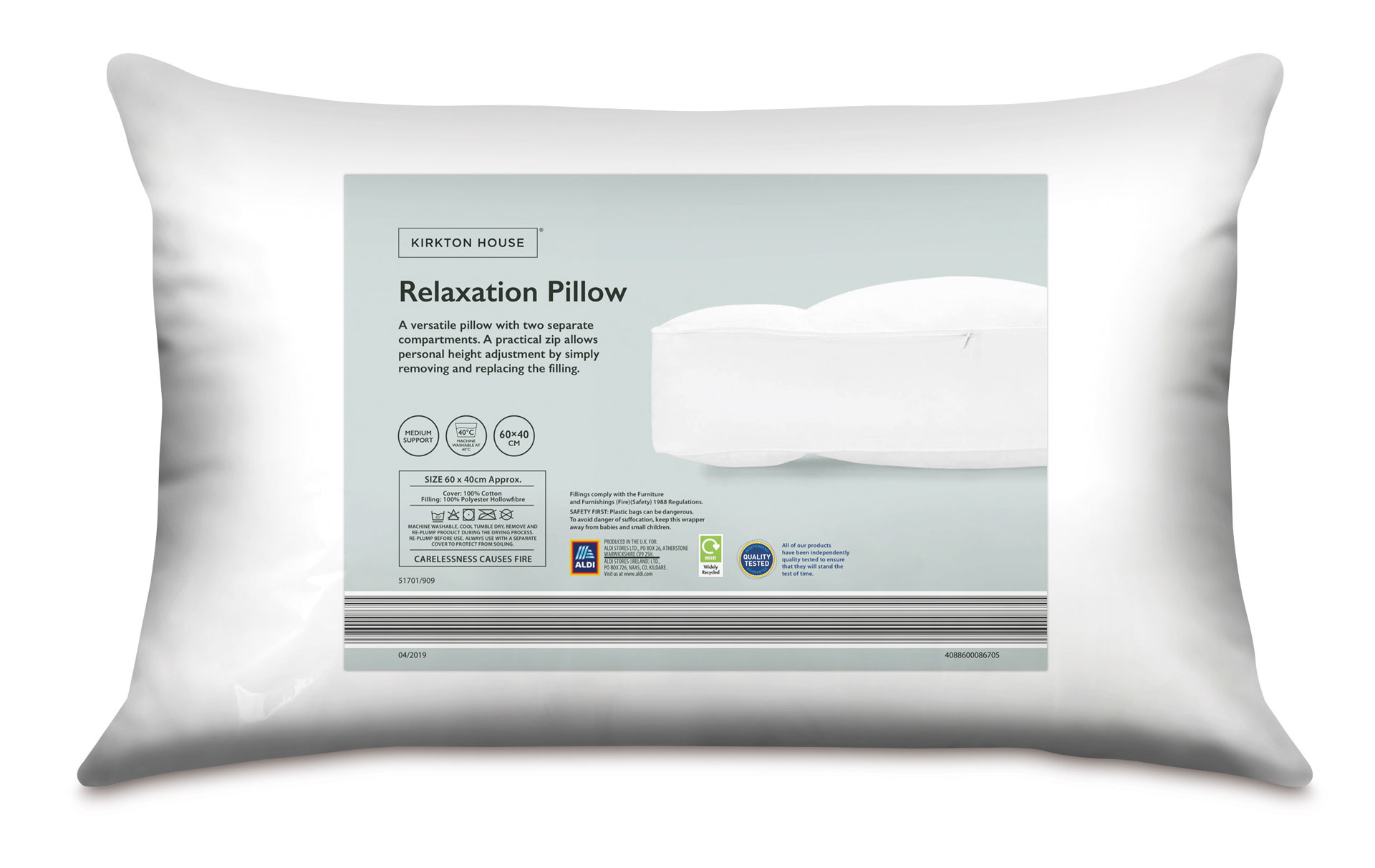 The above is in addition to a brand-new Relaxation Pillow priced also priced at £5.99, which is 'designed to soothe neck and shoulder aches and pains with its adjustable height and filling'.
These are available to pre-order online now, for dispatch on February 24th.
They're bound to prove a hit with trouble sleepers and those who simply want help unwinding after a long day, so we'd get in quick! After all when they're gone, they're gone.