'I'm very lucky' David Beckham makes very EXCITING announcement
David Beckham has opened up about how he wants his children to understand their privilege in a new charity promotion video.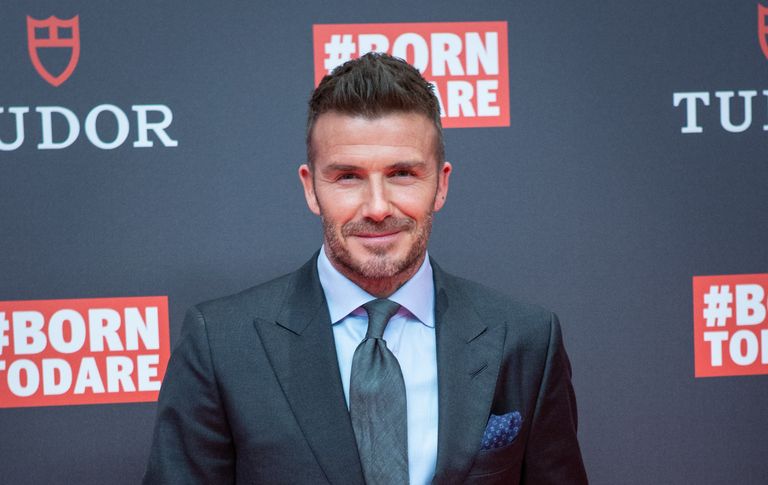 David Beckham has revealed he's the new ambassador for UN's new initiative #TogetherBand, and opened up about his own children in a promotion video.
As the new ambassador for #TogetherBand, an initiative in support of the UN's 17 Global Goals, the former footballer revealed how he's fighting for children around the world to have the same privileges granted to his four children – Brooklyn, 20, Romeo, 16, Cruz, 14 and Harper, eight.
In a video campaign for the initiative, David spoke about how fortunate he feels that his children have access to food and water, saying: 'It's a silly thing to say but our kids are the future.
Read more: David and Victoria Beckham celebrate 20 years of marriage with adorable throwback pictures
'I'm very lucky to live in a city, in a country that the kids can have a great meal, they can drink fresh water, they can look after themselves and we're very fortunate that we have that.'
Adding that his children's circumstances inspire him to fight for less fortunate children, the charitable star said: 'I want my kids to be able to understand that they are very fortunate that they have that, but other kids around the world don't and I will continue to fight for that.'
David is joined by other celebrity ambassadors including Outlander's Caitriona Balfe and models Alessandro Ambrosio and Doutzen Kroes.
Read more: David Beckham reveals that he and sons Cruz and Romeo run three miles to school every day
The #TogetherBand is made by sustainable fashion brand Bottletop, with each pack containing two bands, so you can share one with a friend. The range includes 17 different coloured bands each in promotion of one of the Global Goals, raising awareness of everything from 'Affordable and Clean Energy' to 'Climate Action'.
The initiative aims to raise funds through sales of £20 and £35 Together Bands, which are bracelets made from recycled ocean plastic and decommissioned illegal firearm metal.
The proceeds will go towards increasing awareness about the UN's global Goals and fund 'life-changing projects to build a better future for us all'.