David Gandy welcomes first child with girlfriend Stephanie Mendoros
And the name is so sweet!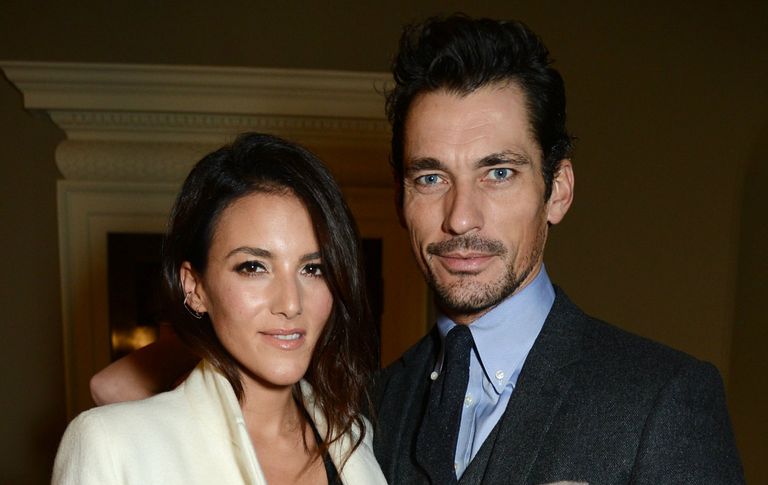 (Image credit: Richard Young/REX/Shutterstock)
Model David Gandy has become a dad for the first time after welcoming a daughter with his barrister girlfriend Stephanie Mendoros.
The 38-year-old shared the happy news via his Instagram captioning an adorable photo of him cradling his bundle of joy in a papoose with the words:
'Daddy, Dora and a new addition daughter Matilda out for our first dog walk together this morning.'
Continuing he revealed how mother and baby were getting on a week on from Matilda's birth writing: 'Gorgeous Baby Matilda was born last week, both mother and baby are doing incredibly well. One worrying thing is how I'm totally outnumbered by females in my house!'
Responding to the news excited fans were quick to share their congratulations.
One wrote: 'Huge congratulations and & welcome to the world Matilda'
Another added: 'Great news!! It's always pleasant to hear that a new life begins...Happy holidays David.'
A third gushed: 'Oh congratulations David. How exciting!'
David confirmed the news he and his partner of two years were expecting their first baby in June, joking that 'we're going to need a bigger car'.
Speaking to the Daily Mail at the time he said: 'We're expecting our first in November. We're both thrilled. Absolutely delighted.
'It's our first. It's all very new to us. We're taking every day and week as it comes. It should be fun. We don't know I it's a boy or a girl and we're not planning to find out.'
And at the launch of the new Range Rover Evoque at The Old Truman Brewery in London on November 22nd the proud father-to-be offered an update saying that his first child was due 'any time now'.
Britain's highest paid model previously dated the Saturdays singer Mollie King for five-years on and off, but the couple eventually split for good in 2016.
Last year the singer and Strictly Come Dancing star opened up to Fabulous magazine about the showbiz pair's amicable breakup, saying:
'We were very much in love, but it had come to that point where we felt like we had given this everything but it just wasn't going to work.
'Until both of us had got to that point, I don't think it would have been something we would've been able to walk away from.'
Miriam Habtesellasie is a freelance lifestyle writer who has contributed content to GoodTo, Woman&Home, Women and Idealhome.co.uk. Miriam is based in London and is a fan of everything interiors, she admits to being spoilt for choice living in the capital. From stunning architecture right the way through to eye-catching department store window displays, she believes there's always an angle to be found that can translate to our abodes.