Kate Middleton took an object that makes her happy to show primary school children and it's adorable
What would you take?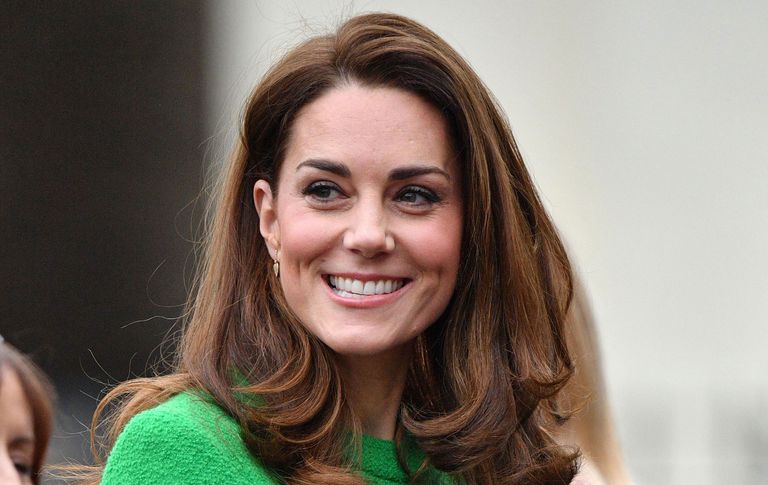 Mum-of-three Kate Middleton took an object that makes her happy to show the children of a primary school she was visiting and it's very cute.
Kate Middleton often speaks about how happy her three children, Prince George, Princess Charlotte and Prince Louis make her.
So when she had to take an object that makes her happy to share with some primary school children she was meeting, it must have been tricky to find something that incorporates everyone equally.
Clever Kate mastered it perfectly by taking an adorable photograph of her with husband Prince William and their three children.
It's the same adorable photograph that was released as part of the Cambridge's official Christmas card.
Royal correspondent Rebecca English tweeted the news saying: 'The Duchess of Cambridge brought an object that makes her happy to show the children at Lavender Primary - a photograph of her family 😍'.
Kate was at the London-based Lavender Primary school as part of her campaign for early intervention and as part of Place2Be's Children's Mental Health Week.
Read more: Kate Middleton's favourite thing to do with Prince George and Princess Charlotte is something all parents can relate to
Her chosen object has melted the hearts of several people on Twitter with one person gushing: 'How can anyone not love Kate?'
Another said: 'What a beautiful woman! A thorough professional. #DuchessofCambridge #TimelessKate'.
Kate discussing the object that makes her happy with some of the pupils of Lavender Primary School
The theme for the week this year is Healthy: Inside and Out with a push to get everyone thinking about how mental and physical health are linked.
Later Kate will be heading over to Alperton Community School to find out more about the support offered to children to aide their mental wellbeing.
If you had to share one object that made you happy what would it be? Head over to our Facebook page to join the conversation – we'd love to hear from you!
Jessica currently works as a Senior Food Writer at Future. She writes food and drink-related news stories and features, curates product pages, tests, and reviews equipment, and also develops recipes that she styles on food shoots. An enthusiastic, self-taught cook Jess adores eating out and sharing great food and drink with friends and family. She has completed the Level 1 Associate course at the Academy of Cheese and is continually building on her knowledge of beers, wines, and spirits.