Katy Perry and Orlando Bloom have confirmed their engagement
The pictures are adorable…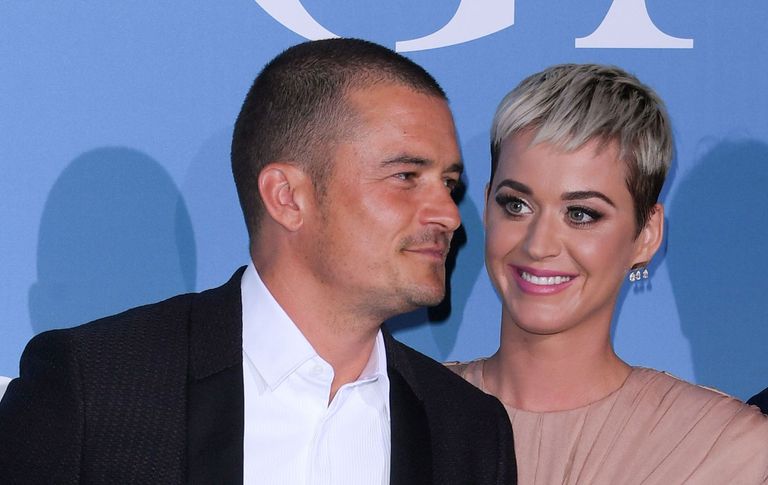 Singer Katy Perry has confirmed that she is engaged to actor and boyfriend of three years Orlando Bloom.




Katy Perry has announced that she is engaged to actor Orlando Bloom after three years of dating on and off.
Taking to Instagram to share her exciting news, the singer - best known for hits like 'I Kissed A Girl' and 'Firework' - shared an adorable selfie with Orlando and showed off her stunning ring.
The simple caption reads: 'full bloom'.
Katy's followers have gone wild for the wonderful engagement news, with the snap racking up over 200,000 likes in less than an hour.
One fan wrote: 'Congratulations love you ❤️❤️❤️😭😭'.
Another said: 'I love you two more than anything'.
A third added: 'Aaaaah omg, queeeen 😭😭💕💕👑👑 Congratulations 🎊🎉I wish you so much luck and love 💕 @orlandobloom Keep making her smiling and happy, dude 😂💕 Love you 💕'.
Katy and Orlando first started dating after the 73rd Golden Globe Awards back in January 2016. They split in 2017 but reunited in April last year and it's been pretty clear the couple have serious feelings for each other.
Just a few days ago in an interview with Paper Magazine, Katy didn't rule out tying the knot to Orlando as she addressed her previous marriages.
She said: 'I'm very pragmatic and logistical and I am less fantastical about things... I mean, I was married when I was 25…
'I'm 34. It was almost 10 years ago. I was like, 'One person for the rest of my life,' and I'm not so sure that that idea is for me. I'm just such a different person than I was.'
Katy was also previously married to Russel Brand and described it as an 'exciting journey' in an old interview with W Magazine.
Katy's mum Mary broke the news that her daughter was engaged with a series of adorable pictures from the special occasion.
Orlando popped the question on the most romantic day of the year and proud mum Mary couldn't help but share the news.
She wrote: 'Look who got engaged on Valentines Day!!' and shared several pictures of Katy's gorgeous ring and the beautiful setting.
https://www.facebook.com/maryarises/posts/10218852078562261
A second post with the same caption shows Katy and Orlando in a romantic embrace stood in front of a heart-shaped arch made from red roses.
https://www.facebook.com/photo.php?fbid=10218852084522410&set=a.1811079246001&type=3&theater
Huge congratulations to Katy and Orlando!
How would you feel if your mum broke your engagement news? Perhaps you have a similar story you'd like to share? Head over to our Facebook page to get involved...
Jessica currently works as a Senior Food Writer at Future. She writes food and drink-related news stories and features, curates product pages, tests, and reviews equipment, and also develops recipes that she styles on food shoots. An enthusiastic, self-taught cook Jess adores eating out and sharing great food and drink with friends and family. She has completed the Level 1 Associate course at the Academy of Cheese and is continually building on her knowledge of beers, wines, and spirits.