Kelly Brook opens up about her heartbreaking miscarriages and why she'll never have children
Kelly had two miscarriages with her former fiancé Thom Evans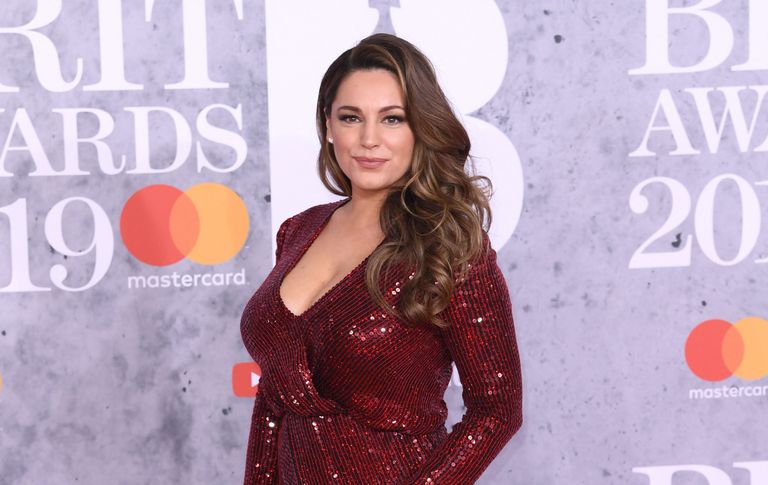 Kelly Brook has opened up about her previous miscarriages and revealed that the reason she doesn't want kids is simply that, she doesn't want them.
Kelly Brook has previously spoken about the topic of having children and the struggles she has faced.
Last year she admitted that she probably would have made different choices in her twenties had she known how hard it would be to conceive (opens in new tab) when she was older.
However, the model and regular Loose Women guest has now admitted that she's happy with the fact that she simply does not want children and wishes there was less pressure on women to have them.
The confession comes as Kelly sat down for an interview with Fabulous magazine, and she addressed her previous heart-breaking miscarriages (opens in new tab) that she had with her former fiancé Thom Evans.
Kelly admitted that during this time it was hard not to feel an element of failure but that she's glad she got through it.
She said: 'I tried to have a baby but it didn't work...You can feel quite a bit of failure if you go through miscarriage or fell that it's quite unfair, but as much as it was a real loss and a difficult time, I got through it.'
After suffering the miscarriages, Kelly says she thought long and hard about whether she really wanted children in the future and saw herself as becoming a mother.
Read more: After a miscarriage: How to cope with a miscarriage (opens in new tab)
In the end even Kelly's mother asked the model what she was thinking! Motherhood just doesn't really fit in her timeline.
She said: 'I've sat down and asked myself: "Do I really want to have children? Is this something I really want to do?" And I've realised it's not something I've always wanted and I'm fine with it. It's sad that it happened and obviously I wish it hadn't gone that way, but there is life after that.'
Kelly continued: 'I can barely get myself out the front door, let alone do a school run. Even my mum said to me at one point: "Having kids? What were you thinking?" And I don't really know!
'I don't think I was thinking. If I'd really thought about it, maybe I wouldn't have even got pregnant. But as a woman you're expected to go through everything aren't you.'
What do you think of Kelly's honestly? Have you felt or do you feel the same? Head over to our Facebook page to share your thoughts…
Jessica currently works as a Senior Food Writer at Future. She writes food and drink-related news stories and features, curates product pages, tests, and reviews equipment, and also develops recipes that she styles on food shoots. An enthusiastic, self-taught cook Jess adores eating out and sharing great food and drink with friends and family. She has completed the Level 1 Associate course at the Academy of Cheese and is continually building on her knowledge of beers, wines, and spirits.