Kerry Katona reveals she bought her daughter condoms for her 16th birthday
'She went mad'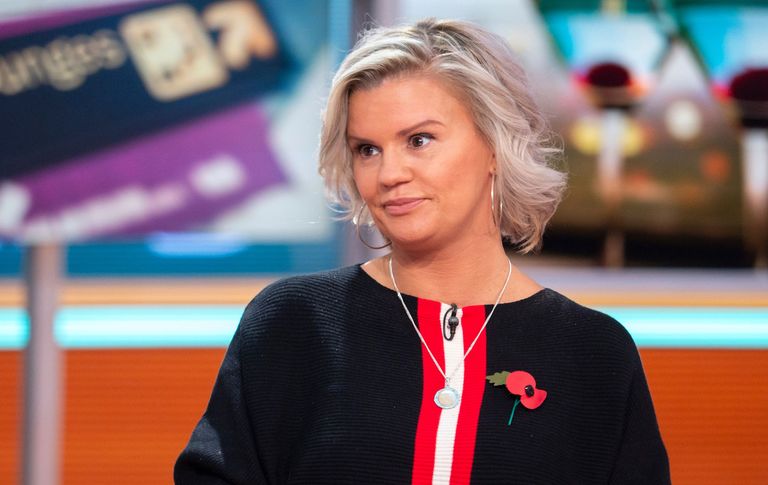 Kerry Katona has revealed she bought her daughter Molly condoms for her 16th birthday as a joke, but how would your kids react?
Kerry Katona bought her 'prude' daughter Molly a pack of condoms as a joke for her 16th birthday as she admits she loves to tease her.
As kids get older it can be difficult to think of what to buy them for birthdays and Christmas. Your relationship with them also matures and you might find that you're able to share a more adult sense of humour…
Mum-of-four Kerry is clearly confident enough to take this plunge and opted for a novelty gift that could result in a lot of red faces for some households.
Heading down the positive sex path, Kerry admitted in her column for New! that she bought her eldest daughter Molly a pack of condoms for her 16th birthday because she's always so prude.
Kerry explained: 'Molly is the biggest prude. I'm not allowed to talk about boys or periods or anything like that. For her 16th birthday, I bought her a pack of condoms as a joke - she went mad, ha ha!'
Molly, whose father is Brian McFadden, currently lives in Ireland with her grandparents as she can receive an extra year of studying biology and science, which will help her on the way to pursuing her dream job as a surgeon.
Kerry was heartbroken when Molly moved but knew it was the best thing for her daughter in terms of education and career potential.
Speaking about their turbulent relationship Kerry explained: 'We clash like anything, us two. She's the only one who pushes my buttons, but equally, when she's back at home, she won't leave my side. No matter how old she is, she'll always be my baby.'
Have you bought your older children any tongue-in-cheek gifts for their birthdays? How did they react? If your kids are still little, how would you feel about following Kerry's lead when they are older? Head over to our Facebook page to share your thoughts…
Jessica currently works as a Senior Food Writer at Future. She writes food and drink-related news stories and features, curates product pages, tests, and reviews equipment, and also develops recipes that she styles on food shoots. An enthusiastic, self-taught cook Jess adores eating out and sharing great food and drink with friends and family. She has completed the Level 1 Associate course at the Academy of Cheese and is continually building on her knowledge of beers, wines, and spirits.