Kym Marsh pays tribute to late son Archie who would have been 10-years-old this week
'Fly high up there kid'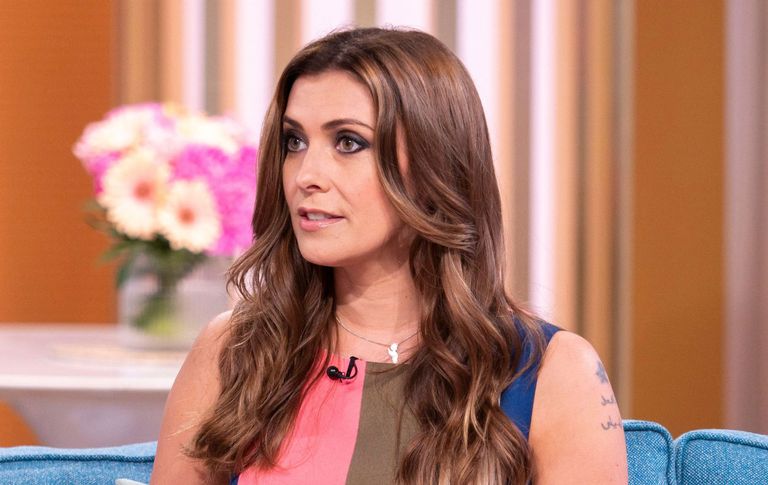 Kym Marsh has paid tribute to her late son Archie who was born prematurely and would have been 10-years-old this week.
Coronation Street actress Kym Marsh has shared a tribute to her late on Archie on Instagram to mark what would have been his 10th birthday.
Kym lost her son in 2009 when he was born 18 weeks premature and died just a few moments later.
Taking to Instagram to mark the sentimental day she wrote: '10 years on and it still hurts like it was yesterday. I wish I could show you a photo of a smiling boy surrounded by gifts.
'I wish I could show you videos of his party, playing with his mates and eating sweets til his tummy hurt. I wish I could show you photos of us all celebrating his birthday with him front and centre blowing out his candles.'
The post shows a lit candle next to a print of Archie's tiny hands and feet, an angel sculpture and a framed card with the letter 'A' in the centre.
Kym's post message: 'I wish I could kiss him and say happy birthday son. I wish I could hold his hand again just for one minute. I wish for so many moments I can't have. I may not be able to hold you Arch, or give you kisses or tell you that mummy loves you more than you will ever know.
'But you are in my heart always. I will never forget you or stop loving you or stop missing you or stop wishing you were here. Happy birthday my angel. Fly High up there kid. I love you always and forever. Mummy xxxx'.
The heart-breaking post has struck a chord with Kym's followers who have offered kind messages of condolence and praised her for raising awareness.
In less than 24 hours the post quickly amassed over 18,000 liked and has hundreds of comments.
One follower wrote: 'Thinking of you and you're family, I can't ever imagine how loosing Archie has effected you, you are so strong and such an inspiration to others going through the same thing, happy heavenly birthday Archie party with the angels and show you're mummy you're round send her a white feather xxx'.
Another said: 'Love to you and your family 💜'.
A third added: 'Thoughts are with you 💙'.
If you've been affected by the contents of this story and would like some additional support or advice, head over to the Bliss (opens in new tab) website.
Bliss are a charity that specialise in supporting families whose babies are born Premature or sick.
Our thoughts are with Kym during this difficult time.
Jessica currently works as a Senior Food Writer at Future. She writes food and drink-related news stories and features, curates product pages, tests, and reviews equipment, and also develops recipes that she styles on food shoots. An enthusiastic, self-taught cook Jess adores eating out and sharing great food and drink with friends and family. She has completed the Level 1 Associate course at the Academy of Cheese and is continually building on her knowledge of beers, wines, and spirits.