Matthew Wright divides opinion after revealing he'll leave pregnant wife alone at Christmas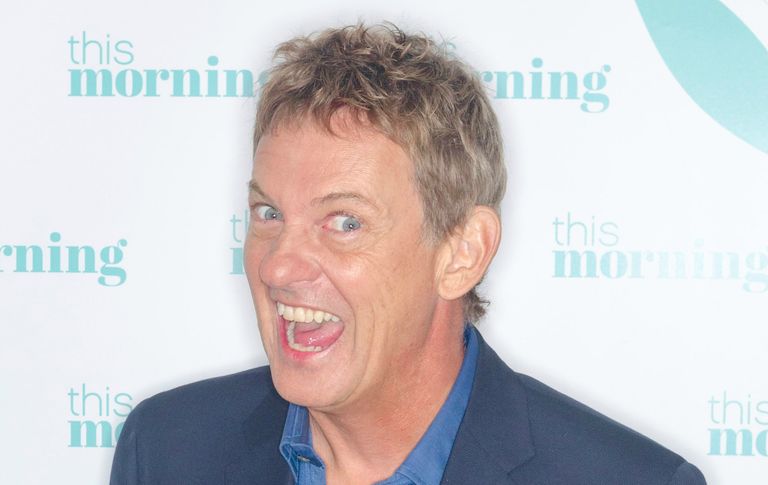 Matthew Wright will be spending two weeks 'fishing alone' over Christmas and his decision has divided opinions.

TV presenter Matthew Wright has revealed that he will be spending Christmas alone this year – even though his wife is seven months pregnant.
Matthew and Amelia announced their happy news in September this year. Their baby is due in February after an eight-year-long IVF (opens in new tab) battle.
The 53-year-old took to his Closer magazine column to explain how he hates the festive period. The stress, the pressure of the big day is all too much and he intends to disappear for it.
Meanwhile, his wife of 10 years, Amelia will spend the Christmas holidays with family.
In his column he writes: 'The meaning of Christmas may be about spending time with loved ones, but I have to admit I always spend the day on my own.
He goes on to say how he hates the stress of it and the pressure to spend so much money on presents and food.
Before adding: '…So I take myself off somewhere for two weeks, fishing, without any friends or family.
Though he did confess that his wife has 'put her foot down' and insisted that next year will be different.
Matthew said: 'Amelia loves Christmas, she spends it with her family. Though she has put her foot down and said I'll be spending the day with her and our baby daughter next year.'
The decision to 'desert' his wife at such a family–oriented time has divided opinion.
Taking to Twitter some fans slam the presenter for being 'selfish' while others deem it their decision as a couple.
One fan says that 'Christmas is stressful, got to do what makes you happy'. Before jokingly saying: 'you've got the fish for company and she's got family - sorted!'.
While this fan is pretty sure Matthew's wife Amelia is more than happy at the prospect of the bed to herself over Christmas.
The couple conceived through IVF earlier this year after a heartbreaking eight-years of trying. Amelia fall pregnant six times, all of which ended in miscarriage.
The pair decided to try one final time, with success and Matthew now planning to be a stay-at-home dad.
Matthew Wright has been with his second wife Amelia, a Sony music executive, since 2007. The couple have been married since 2010.
Stephanie Lowe is Family Editor at GoodTo covering all things parenting, pregnancy and more. She has over 13 years' experience as a digital journalist with a wealth of knowledge and experience when it comes to all things family and lifestyle. Stephanie lives in Kent with her husband and son, Ted. With his love of choo-choos, Hey Duggee and finger painting he keeps her on her toes.