Loose Women star Nadia Sawalha shares the one thing that 'infuriates' her about husband Mark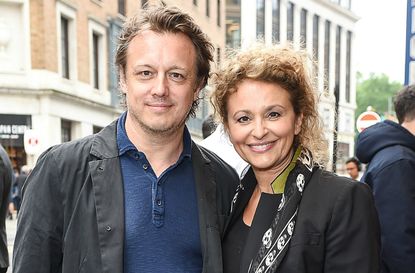 (Image credit: Tabatha Fireman)
Nadia Sawalha took to Instagram to share a very relatable rant with husband Mark about his lack of help when it comes to cleaning the shower drain.
The TV presenter, who is usually very open about her family life and relationship, frequently shares posts to her YouTube channel and Instagram about problems that occur in her normal daily life.
The 54-year-old revealed yesterday the one thing that infuriates about husband Mark Adderley is his lack of help when it comes to household cleaning.
Nadia took to Instagram to share an honest Instagram video in which the pair rant to each other about how many times they have cleaned the shower drain from hair.
Husband Mark wants 'buckets of praise' as he had just finished cleaning the shower of hair - a job he claims he carries out every five weeks.
Nadia becomes visibly angry as she argues she has done this job for '17 years'.
Nadia questions Mark in a very relatable rant asking Mark if he has every scrubbed the toilet, washed the bathroom floor, or cleaned the shower glass.
Waving a spoon in Marks face, Nadia hilariously argues: '17 years I've been doing it! If you dare, just because you've been doing it for the last two months. Have you done it for 17 years? No.'
Nadia took to Instagram to share the candid video of the rant.
She captioned the post: 'Oh my god how infuriating is it when your partner wants buckets of praise because they've done a job ONCE that's you've done hundreds of times !!
'Mark has NEVER EVER cleaned the bathroom , washed the floor , picked up a wet towel , changed a toilet roll . And I never say anything but THIS is too much !! This is a clip from our vlog on you tube and so many people commented that I want to hear what you guys have to say on the matter too !!
'Does your partner want praise for any little thing ?! Is there a chore they've never ever done that drives you mad 😡?? #chores #housework #householdchores #cleaning #husband #husbandandwife #arguments #argument #bickering #livingtogether #familyfight #movingin #familyfeud #frustration.'
It seems Nadia and Mark are not the only couple who bicker over household duties. Followers and friends soon commented on Nadia's very relatable post.
One said: '😂reminded me of so many "chore chats" I've had with hubby which rapidly descend into mayhem 🤣.'
Another added: '🙌🏻 This is my partner he does one thing and goes on about it for hours saying did I do well? Yes you did but have I done well bringing our kids up and running a home for 10 years I've not asked for praise lol x.'
Recently, Nadia emotionally broke down while sharing a motivational post about body image on Instagram with Mark by her side for support.
It seems the pair are very honest and open in their relationship, sharing their everyday problems to their YouTube channel proving they are just like any other couple.
Perhaps a cleaning rota is in order Nadia! Can you relate?
Parenting advice, hot topics, best buys and family finance tips delivered straight to your inbox.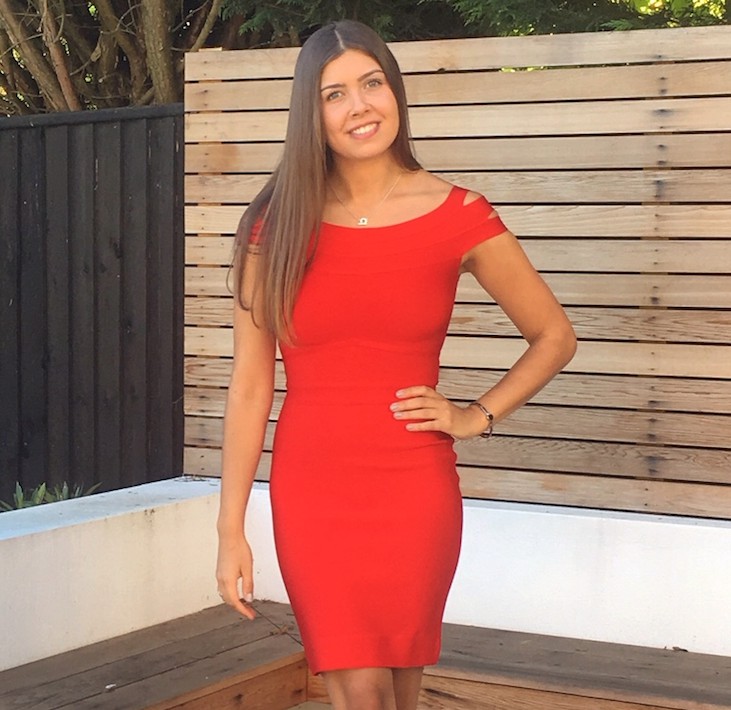 Sibelle Mehmet is a Junior Digital Writer at Goodto.com. She joined the team in April 2019 and was her first job since completing a MA in Magazine Journalism at City, the University of London in the summer of 2019. Sibelle previously interned at a number of national titles including OK!, Heat, Closer, Mother & Baby, and The Times Newspaper magazine. She's written extensively about the latest celebrity, showbiz, and royal news.