Rochelle Humes unveils adorable new family puppy on Instagram
The post has over 140,000 likes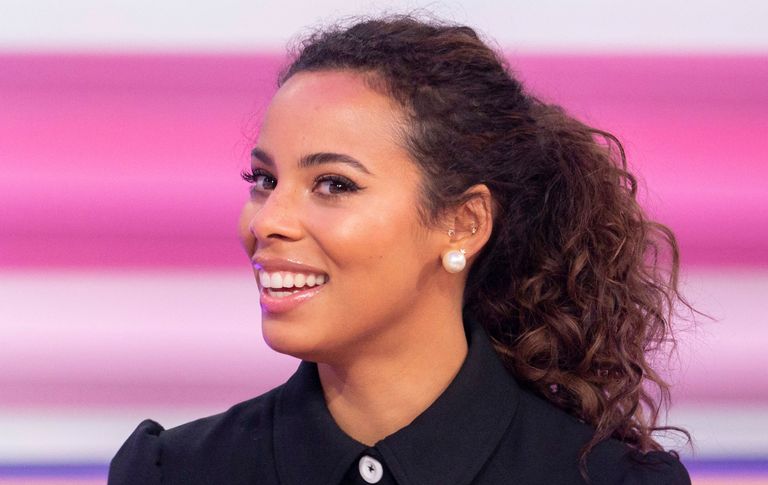 Rochelle Humes has posted an adorable picture of the newest member of the Humes household and fans can't get enough…
Rochelle Humes shared some exciting family news on Instagram yesterday (18 February) and it's receiving a lot of love from her followers…
The mum-of-two proudly posted a photo showing off the Humes household's newest resident and their name is Ginger Humes.
Rochelle's full caption explained: 'Hi I'm Ginger Humes, I'm new around here...🧡🐶🧡'.
The adorable little pup is a cross between a Cocker Spaniel and a poodle and is more colloquially known as a Cockapoo.
Rochelle was asking for advice about this breed of dogs a few weeks ago and her fans appear to think she's made an excellent decision.
One fan wrote: 'Best dogs EVER. We have Rolo the ginger Cockapoo too. They are amazing around kids. He is lush 🐶❤'.
Another said: 'Adorable 💕 We have a Fox Red/Ginger 17 week old Cockapoo named Nala 💕 We love her so much. Our first dog so didn't know what to expect but she has settled in beautifully......You're gonna have lots of fun 💟💗'.
A third added: 'So cute we have a 16 week old cockapoo Harley who is adorable but very excitable 🐶good luck with the potty training!'.
Read more: When and how should you tell your child that their pet has died? (opens in new tab)
Rochelle previously admitted that she is 'forever broody' and although another baby isn't on the cards just yet she hasn't ruled out more children in the future.
Given that many people say having a puppy is as stressful as having a newborn baby, we're sure Rochelle and Marvin will be kept well-occupied with their new little fur child…
Marvin also posted an adorable video of the new pup and confirmed that Ginger is a girl.
Rochelle also posted a few pictures on her Instagram story of Ginger with the kids and she appears to have settled in perfectly.
Have you recently bought a family pet? Do you have any helpful tips Rochelle might find handy? Head over to our Facebook page to join the conversation...
Jessica currently works as a Senior Food Writer at Future. She writes food and drink-related news stories and features, curates product pages, tests, and reviews equipment, and also develops recipes that she styles on food shoots. An enthusiastic, self-taught cook Jess adores eating out and sharing great food and drink with friends and family. She has completed the Level 1 Associate course at the Academy of Cheese and is continually building on her knowledge of beers, wines, and spirits.