Which countries are on the UK hotel quarantine list?
The UK hotel quarantine list has been released. These are the 33 countries on the government's red list, where travellers have to self-isolate in a hotel.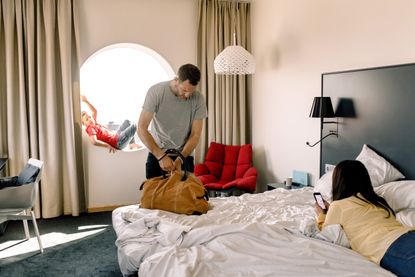 (Image credit: Getty Images/Maskot)
Goodto Newsletter
Parenting advice, hot topics, best buys and family finance tips delivered straight to your inbox.
Thank you for signing up to GoodTo. You will receive a verification email shortly.
There was a problem. Please refresh the page and try again.
The UK hotel quarantine list - otherwise known as the 'red list' - has been updated recently, following the emergence of various new Covid-19 variants around the world.
Since February 15, anyone returning from one of the countries on the government's red list has to quarantine in a hotel for 10 days at their own expense. There is also now a 'green list' of countries, where there's no requirement to quarantine, and an amber list where the self-isolation period is two weeks at home.
This change to the lockdown travel rules comes as the government's lockdown roadmap continues to unfold. While many social restrictions have been lifted, including the ban on non-essential travel from May 17, international travel is still a rocky area of life post-lockdown and will be prone to plenty of changes over the next few months.
Coronavirus red list: Which countries are on the UK hotel quarantine list?
There are now 43 countries on the UK hotel quarantine list, following an update on April 23.
These are the 43 countries on the UK hotel quarantine list:
Angola
Argentina
Bangladesh
Bolivia
Botswana
Brazil
Burundi
Cape Verde
Chile
Colombia
Congo (Democratic Republic)
Ecuador
Eswatini
Ethiopia
French Guiana
Guyana
India
Kenya
Lesotho
Malawi
Maldives
Mozambique
Namibia
Nepal
Oman
Pakistan
Panama
Paraguay
Peru
Philippines
Qatar
Rwanda
Seychelles
Somalia
South Africa
Suriname
Tanzania
Turkey
United Arab Emirates (UAE)
Uruguay
Venezuela
Zambia
Zimbabwe
Those who have been to one of these countries in the 10 days before arriving in the UK have to self-isolate in a government-approved hotel facility. Even though the ban on non-essential travel has been dropped, only those with UK or Irish nationality or residence rights will be able to enter the UK following a trip to a country on the red list.
These rules apply even to those who have already been fully vaccinated as the research on whether new variants - such as the Indian variant now present in the UK - could evade the Pfizer, Moderna or Oxford vaccine is still ongoing.
Before arrival in England, passengers coming from 'red list' countries have to take a Covid-19 test and book their quarantine hotel package - which includes two tests. They also have to complete a passenger locator form.
According to government guidance on this, anyone who fails to provide accurate details about the country they have been to in the last ten days can face a £10,000, up to 10 years in prison or both.
How does hotel quarantine work in the UK?
Hotel quarantine in the UK has been put in place to prevent potentially harmful variants spreading through the country.
As soon as passengers from countries on the 'red list' arrive in the UK, they're escorted through the airport with other passengers who also need to quarantine in a hotel. The quarantine package, paid for in advance, includes the fee for transport to the facility and back to the airport at the end of the stay. This is what happens next...
Isolation
Passengers staying in the quarantine hotel have to stay in their rooms for the full 10 days. This includes meal times, where food and drink is brought up to the room by hotel staff.
It's not possible to pick a particular room at the quarantine hotel or upgrade to a better standard when you arrive at the facility, however, you can self-isolate with the people who travelled into the country with. The hotels have been set up to allocate larger or connecting rooms for groups and families.
Those quarantining aren't allowed to have any visitors at all, according to the government's website. However, "if you have items delivered to you during the quarantine period (such as food deliveries), they will be brought to the door of your room by the managed quarantine facility staff."
Going outdoors
Largely, you have to stay in your hotel room for the full 10 days. There are only limited circumstances where you might be allowed to leave the room and go outside. This includes:
Travel to leave the Common Travel Area (under instruction on how to do this with risking infection to others)
A legal obligation, including attending court, satisfying bail conditions or participating in legal proceedings.
Exercise, but only with special permission from security and not guaranteed.
Urgent medical assistance or help on the advice of a registered practitioner
Avoiding injury, illness or to escape a risk of harm - including fire or flooding in the hotel.
Essential public services, including social services or services provided to victims.
Veterinary services for service animals, where it is urgent or on the advice of a vet.
Extra security
These hotels are be monitored by security guards on all the floors of the hotels, with guests expected to clean their own rooms.
"People will need to remain in their rooms, and of course will not be allowed to mix with other guests." Matt Hancock said, "And there will be visible security in place to ensure compliance, alongside necessary support – so even as we protect public health, we can look after the people in our care."
Regular testing
Guests in the quarantine hotels will be tested for Covid-19 multiple times during their stay. If they test positive, they will have to pay for further nights in the hotel to complete a full 14-day isolation period.
The health secretary confirmed this in his address to the House of Commons as he said, "All passengers are already required to take a pre-departure test, and cannot travel to this country if it is positive.
"From Monday [February 15], all international arrivals, whether under home quarantine or hotel quarantine, will be required by law to take further PCR tests on day 2 and day 8 of that quarantine.
"Passengers will have to book these tests through our online portal before they travel."
The tests, conducted by NHS Test and Trace will cost all travellers £210. For those quarantining in hotels, this price will be included in the overall fee.
Paid for by travellers
The cost of the 10-day quarantine stay is £1,750 for an individual travelling alone. Additional costs are incurred for other reasons, however, such as car parking charges to keep your vehicle at the airport during your stay.
This "includes the hotel, transport and testing" according Matt Hancock, and the "booking system will go live on Thursday, when we will also publish the full detailed guidance."
Laundry services available
Not all hotels are offering the same services. Once you arrive at the quarantine facility, staff will be able to offer more information about the services available - including laundry, food and any free WIFI connections.
However, government guidance on quarantine hotels does stipulate that most of the hotels picked for managed quarantine can "meet the vast majority of requirements".
No Test to Release allowed
Anyone under hotel quarantine in the UK, after coming back from one of the 33 'red list' countries, is not allowed to use the Test to Release scheme. This programme was set up by the government last year and allowed travellers to pay for a Covid-19 test to find out whether they were free from the virus. If travellers tested negative, they could reduce their quarantine period after coming back from another country.
Those in a quarantine hotel, however, have to complete the 10 days full isolation and cannot leave until this period is over - regardless of whether they have a negative test.
What are the penalties for breaking hotel quarantine?
Matt Hancock outlined the penalties for breaking hotel quarantine - including fines of up to £10,000 and/or a 10 year jail sentence in some cases.
"We'll be backing this new system with strong enforcement of both home quarantine and hotel quarantine." The health secretary explained, "People who flout these rules are putting us all at risk."
Fines for breaking lockdown are already in place but they'll be increased under the new measures. They now include:
£1,000 penalty for any international arrival who doesn't take a mandatory Covid-19 test
£2,000 penalty to any international arrive who doesn't take the second mandatory Covid-19 test, as well as automatically extending their quarantine period to 14 days.
£5,000 fixed penalty notice, which rises to £10,000, for international arrives who don't quarantine in their designated hotel.
"We're also coming down hard on people who provide false information on the passenger locator form." Matt Hancock said, before revealing the jail sentence that is now on the cards for anyone who is found to be providing false information about where they've travelled in from.
"Anyone who lies on a passenger locator form, and tries to conceal that they've been in a country on our red list in the 10 days before arrival here, will face a prison sentence of up to 10 years."
He said, "I make no apologies for the strength of these measures."
"Because we're dealing with one of the strongest threats to our public health that we've faced as a nation. I know that most people have been doing their bit, making huge sacrifices as part of the national effort. And these new enforcement powers will make sure their hard work and sacrifice isn't undermined by a minority who don't want to follow the rules."
The new measures have already been harshly criticised on all sides.
Lord Sumption, who sat on the Supreme Court of the United Kingdom until 2018, pointed out that ten years was currently the harshest sentence given to those who are found guilty of making threats to kill, non-fatal poisoning or indecent assault. He also said, writing in the Daily Telegraph, that this sentence was also three years more than those given for violent firearms offences and sexual offences involving minors.
While Labour's shadow health secretary, Jonathan Ashworth told the House of Commons that the first line of defence should be preventing the variants from entering the country in the first place. "Our first line of defence is surely to do everything we can to stop [new variants] arising in the first place. That means securing our borders to isolate new variants as they come in.
"He's announced a detailed package today but he hasn't announced comprehensive quarantine controls at the borders."
However, Transport Secretary Grant Shapps has defended the new measures. Speaking to BBC Breakfast, he said that those fined £10,000 would have to "go out of their way to lie and cheat" the system. The 10 year jail sentence reflected the "serious" nature of the offence, he said.
"I think the British public would expect pretty strong action" for those who seek to evade hotel quarantine, he added.
Who pays for hotel quarantine hotel?
Anyone forced to stay in hotel quarantine will have to pay at least £1,750 themselves to do so. This fee is applicable to a single adult travelling alone. There is an added fee of £650 for an additional person over 12 years old and a £325 fee for a child aged five to 12 years old.
This is more than double the original £800 estimate that was given originally and will set back travellers £175 per night.
Transport Secretary Grant Shapps has ruled out financial assistance for any hotel quarantine stays, saying that people arriving from affected countries have "known for quite some time that there were issues."
Anyone who faces financial hardship as a result of the quarantine fee can apply for a deferred payment plan. This means that you pay the money in 12 monthly instalments, rather than all at once.
However, there is no additional charge to your booking fee if you need to extend you stay at the quarantine hotel due to positive tests on either day two or day eight.
Are there quarantine hotels in London?
Anyone coming into London who requires a hotel quarantine period will likely find themselves at one of the following hotels:
Novotel London Heathrow
Renaissance London Heathrow
Radisson Blu Edwardian Hotel
But there are six airports across England (including three in London) where travellers from red list countries can fly into. These are Heathrow Airport, Gatwick, London City, Birmingham, Bristol and Farnborough.
Is the quarantine hotel mandatory in the UK?
Yes, hotel quarantining is mandatory for anyone returning from one of the 43 countries on the quarantine list.
A statement on the government's website reads, 'Building on existing tough measures, the Department of Health and Social Care (DHSC) has confirmed that from 15 February anyone travelling to the UK from a country on the UK's travel ban list will be required to quarantine in a government-approved facility for a period of 10 days.
'The government is also working closely with the devolved administrations of Scotland, Wales and Northern Ireland as the changes come into effect.'
While a spokesperson for the DHSC said, 'Throughout the pandemic, the government has put in place proportionate measures, informed by the advice of scientists, and that has led to some of the toughest border regimes in the world. It is currently illegal to go on holiday, and passengers travelling to the UK must provide proof of a negative test before they travel, and self-isolate on arrival. With increased police presence at airports and more physical checks at addresses to make sure people are self-isolating, we are taking decisive action.
'We are now working at pace to secure the facilities we need to roll out managed quarantine for British nationals returning home from the most high-risk countries, and are rightly engaging with representatives from the hospitality, maritime and aviation industry, and learning from our friends around the world. In the face of new variants, it is important that the government continues to take the necessary steps to protect people and save lives.'
When to self isolate
From February 15, anyone arriving in the UK from a 'red-list' country will have to self-isolate in a hotel. Anyone returning to the UK from anywhere in the world also has to self-isolate at the moment. In this case, quarantine can happen in their own home.
As well as quarantining when you come home, it's important to self-isolate if you have coronavirus symptoms. These have traditionally included a fever, continuous cough and loss of taste or smell.
Self-isolating is also necessary if anyone in your household or support bubble has symptoms of the virus. Track and Trace can also advise you to self-isolate.
So how do you self-isolate and when should you do it?
Who needs to self-isolate and how do you do it?
If you arrive in the UK, staying in a hotel or not, then you have to quarantine for 10 days. This might be in a quarantine hotel or it could be in your own home.
It's easy to do if you can work from home and there are simple guidelines to follow.
When you arrive back into the UK, you should self-isolate, which means you can't:
Stop off anywhere on your journey to the place where you'll be self isolating. If possible, you should use private transport means to get there.
Have visitors to your accommodation, unless they are providing essential care.
Share facilities with others in your accommodation. You cannot go to the bar in a quarantine hotel, for example.
Leave your accommodation to go to work, school, public spaces.
Leave your accommodation to go shopping. You should have shopping delivered to the place where you're quarantining. A friend or relative can also drop it off.
Leave your accommodation to walk your dog, or for any other reason unless it's a medical emergency.
These are the current self-isolation rules, whether you're quarantining in a hotel or at home.
Do you get paid if you have to self-isolate?
No one is currently being paid specifically to self-isolate. Instead, there is support available for anyone who cannot work from home and is required to quarantine. This has been the case for anyone having to self-isolate during the two longer lockdowns in the UK and the circuit breaker lockdown in November last year.
If someone cannot work from home and is required to self-isolate, they should tell their employer. They will be able to inform them about whether they're covered by sick leave or special leave policies. When holidays were allowed, this wasn't offered to anyone who had come home from abroad and was required to self-isolate.
If this support isn't available, then some people are eligible for Statutory Sick Pay or other types of financial support. For those on a low income who are told to self-isolate by Test and Trace, this now includes the one-off £500 payment.
However, if someone is able to work from home and they are required to self-isolate, they will not be paid.
Parenting advice, hot topics, best buys and family finance tips delivered straight to your inbox.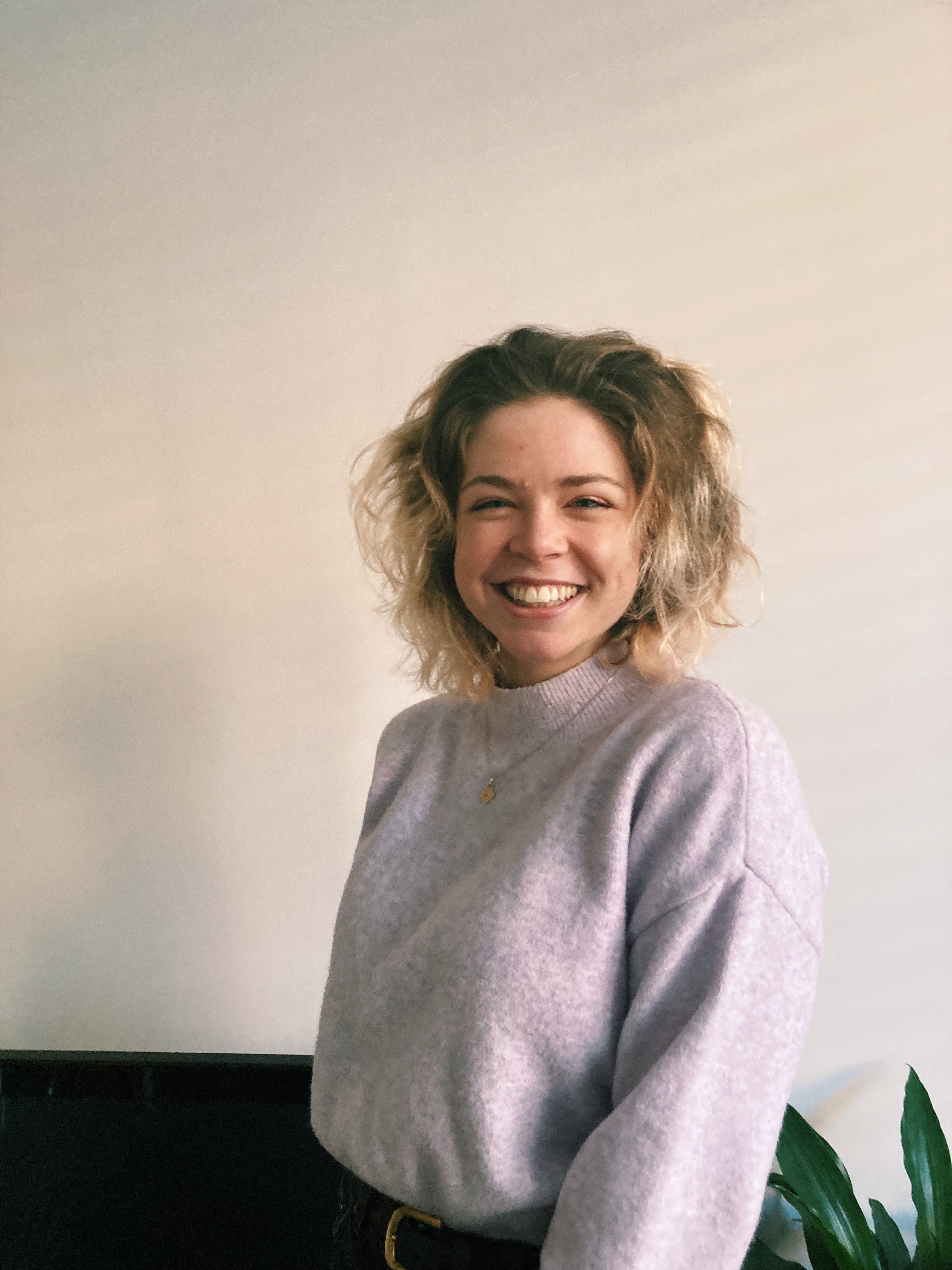 Grace Walsh is a Features Writer for Goodto.com, covering breaking news health stories during the Covid-19 pandemic as well as lifestyle and entertainment topics. She has worked in media since graduating from the University of Warwick in 2019 with a degree in Classical Civilisation and a year spent abroad in Italy. It was here that Grace caught the bug for journalism, after becoming involved in the university's student newspaper and radio station.