Can I travel abroad during lockdown? The current rules on travel from the UK
If you're wondering "can i travel abroad during the uk lockdown?", here's everything you need to know about travelling internationally from each UK country.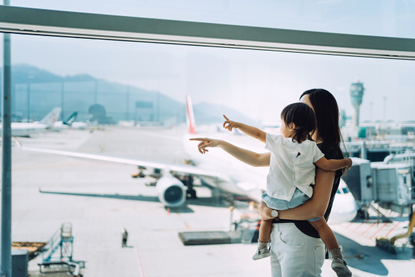 Goodto Newsletter
Parenting advice, hot topics, best buys and family finance tips delivered straight to your inbox.
Thank you for signing up to GoodTo. You will receive a verification email shortly.
There was a problem. Please refresh the page and try again.
Travel abroad during lockdown from the UK has been illegal for almost a year, as travellers have been warned against leaving the country unless it's for essential reasons.
Holidays and all non-essential travel was first banned during the first lockdown in March last year, to try and prevent more cases of Covid-19 entering the country. Since new Covid-19 variants have emerged, however, more action has been taken to prevent international travel - including enforcing hotel quarantines and mandatory testing on arrival.
With a third wave of coronavirus reported in countries such as a France and Germany earlier in the year, and a deadly second wave currently hitting India, the prospect of travelling abroad in 2021 was looking less than promising. But earlier in May, the government announced the so-called 'green list' of countries where travellers don't have to self-isolate on their return to the UK.
Can I travel abroad from England during the lockdown?
It is still illegal to travel abroad from England until May 17. The 'stay at home' order given at the beginning of lockdown hasn't been in place since March, but people have been advised to 'stay local' where possible.
From May 17, people will be able to travel abroad during lockdown from the UK. Travel to countries all around the world will be allowed again but only travellers coming back from countries on the green list won't have to quarantine when they arrive back in the UK. Those returning from countries on the amber list, which is set to include many European destinations, will have to self-isolate for two weeks and take a test - but can do so at home. People coming back into the country from places on the red list, which currently includes popular transport hubs including the UAE, will still have to quarantine in a hotel at their own personal cost.
The Global Travel Taskforce recommended that international travel be allowed again from May 17, following a review of the lockdown rules earlier in April. It is just one of the reviews that has been conducted as the lockdown lifts, with all social distancing restrictions currently under consideration. In his address to the House of Commons on February 22, the prime minister said, "A second review will consider the resumption of international travel which is vital for many businesses which have been hardest hit including retail, hospitality, tourism and aviation.
"A successor to the Global Travel Taskforce will report by 12 April so that people can plan for the summer."
Many travel restrictions have already lifted though. From March 29, the general 'stay at home' order was scrapped and from April 12, those living in many parts of the country have been allowed to stay with members of their own household in holiday lets, hotels and hostels. Campsites and caravans have also reopened to the general public.
Rules on domestic travel will ease even more over the next month, as overnight stays with people from outside your household or support bubble will be allowed again.
The first ban on international travel came into place on Monday January 18 2021 at 4am and will stay in place until May 17. The ban effectively made travelling for non-essentials reasons illegal, so anyone suspected of going on a non-essential trip could be turned away at the airport and face a significant fine for breaking lockdown rules.
This fine has also been raised in recent months, as Health Secretary Matt Hancock confirmed that "we are seeing this third wave rising in some parts of Europe and we're also seeing new variants". Now, people in England will face a £5000 find if they travel outside of the UK or the common travel area without a legally permitted reason. The only exemptions to the rule are travelling for work, to study or to visit a dying relative. The rule will come into place on March 29 and is set to last until June 30 at least, if the governmental review of international travel on April 12 doesn't come to a positive conclusion.
Can I travel abroad from Scotland?
Scotland, similar to England, has banned all non-essential travel outside of the country. In a statement made in January, Prime Minister Boris Johnson said that the government created the ban on international travel "with the devolved administrations" and he added that they would "act together so that this applies across the whole of UK".
England will see travel abroad during lockdown from the UK back on the table in time for the summer, but First Minister Nicola Sturgeon warned in April that people in Scotland will likely have to wait a little longer.
She said, "We will continue to work with the UK government to try and agree a common approach to international travel in the weeks and months ahead. But until at least May 17 - and possibly for a period after that - you should not leave the UK for non-essential purposes. That is for now an important measure to try and protect the progress we have made domestically and continue down that track of opening up our economy and society as much as possible."
"So I understand how difficult this is and how distressing this is for a lot of people and we do want – and I want to stress this – we want to restore normality to international travel as quickly as possible. But we must be sensible as we do that in light of the risks that we face and in light of the risks that we see across many parts of the world."
Can I travel abroad from Wales?
Currently, Wales has banned travel to other countries outside of the UK.
In his announcement of the green list in May, Transport Secretary Grant Shapps said that the devolved administrations were looking to have a united front on travel abroad during lockdown from the UK. But in a recent statement, First Minister Mark Drakeford warned Wales will approach the resumption of foreign travel with caution.
He said that the even if Wales removed the ban on international travel, free travel would only be possible to a "tiny handful" of countries from Wales. He also indicated that while the plan was to have a four-nation approach to the restrictions lifting, Wales had the power to set its own green list of countries if necessary.
But a statement from the Welsh government on May 7 suggested that a decision was still a way away. "Given the election, we are not currently in a position to make decisions in relation to international travel."
If we go back into any restrictions again, including a circuit breaker lockdown, it's likely that travel restrictions will be re-enforced.
Can I travel abroad from Northern Ireland?
Just the same as Wales, Scotland and England, Northern Ireland has not allowed travel abroad during lockdown.
This is likely to change in the coming weeks and months though, as NI lays out their own plans for resuming international travel following the latest set of lockdown changes in the country.
Advice on the NI Direct website still reads, "You should avoid travelling as much as possible in light of the continuing Coronavirus threat. If you need to travel abroad, keep up-to-date with the latest advice for the country you plan travelling to. You will have to either go into managed isolation (hotel quarantine) or self-isolate on your return.
"If you have a permitted reason to travel you should keep up-to-date with the latest advice for the country you plan travelling to and the requirements for your return home."
Parenting advice, hot topics, best buys and family finance tips delivered straight to your inbox.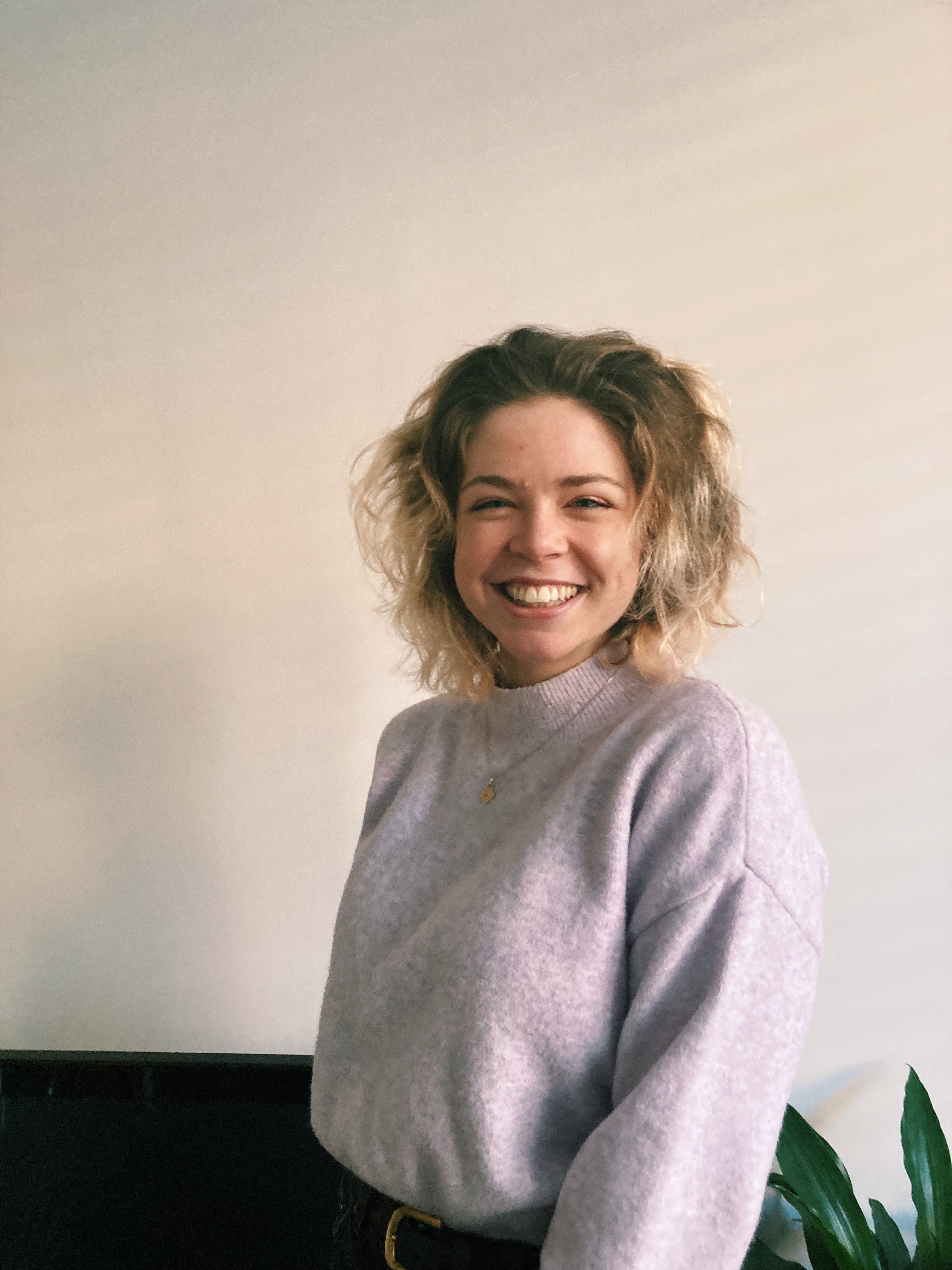 Grace Walsh is a Features Writer for Goodto.com, covering breaking news health stories during the Covid-19 pandemic as well as lifestyle and entertainment topics. She has worked in media since graduating from the University of Warwick in 2019 with a degree in Classical Civilisation and a year spent abroad in Italy. It was here that Grace caught the bug for journalism, after becoming involved in the university's student newspaper and radio station.