Victoria Beckham opens about family life and addresses the split rumours
'We both realise that we are stronger together than we are as individuals'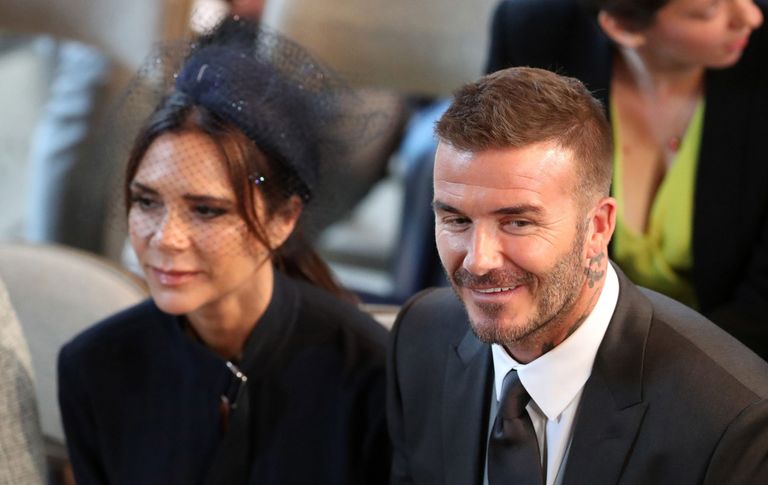 Victoria Beckham has spoken candidly about family life in an interview with British Vogue, revealing she and David are 'stronger together' in response to the rumours their marriage is on the rocks.
Mum-of-four Victoria is celebrating her 10th year in fashion, and has marked the special occasion by gracing the cover of British Vogue.
While the former Spice Girl often posts on Instagram to show what she's up to with the family, until now she hasn't directly addressed speculation that she and husband of 19 years David, were getting a divorce.
44-year-old Victoria admitted that these rumours often come around and it is something she and David have had to get used to.
She said: 'People have been making things up about our relationship for 20 years, so David and I are pretty used to ignoring the nonsense and just carrying on as normal. But these things have a wider effect on the people around us, and that's unfair.'
With the exception of Harper Seven, David and Victoria's children all have social media accounts but it's likely even their daughter is a little aware of the enormity of her family's fame and some of the negative things that are said about her parents.
Addressing the power of the Beckham brand Victoria said: 'We both realise that we are stronger together than we are as individuals. Would either of us be in the position that we are in now had we not met and been together all those years ago? It's all about the family unit.'
The fashion icon continued: 'We are much stronger - the six of us - than we would be if we were individuals. We respect that family bond and that is key.'
David is absent from the British Vogue cover, which features Victoria all of the Beckham children and their dog Olive, but he is present in some of the more playful shoots.
Victoria made a rare red carpet appearance with David recently and it's thought that with all the rumours they've had to work harder to reassure their children that their marriage is on track, never mind the public.
According to a family friend of the Beckham's that spoke to The Sun, when the rumours all exploded in the press David and Victoria sat the kids down to discuss it all.
The source said: 'Both David and Victoria are very transparent with the kids to ensure they hear things directly from them - and not from the playground.
'After the latest furore, they once again took the decision to be open and honest with them, reassuring them Daddy is not a cheat.'
Jessica currently works as a Senior Food Writer at Future. She writes food and drink-related news stories and features, curates product pages, tests, and reviews equipment, and also develops recipes that she styles on food shoots. An enthusiastic, self-taught cook Jess adores eating out and sharing great food and drink with friends and family. She has completed the Level 1 Associate course at the Academy of Cheese and is continually building on her knowledge of beers, wines, and spirits.