England footballer Harry Kane reveals his set to become a dad in the sweetest way
Lovely news for the sport star!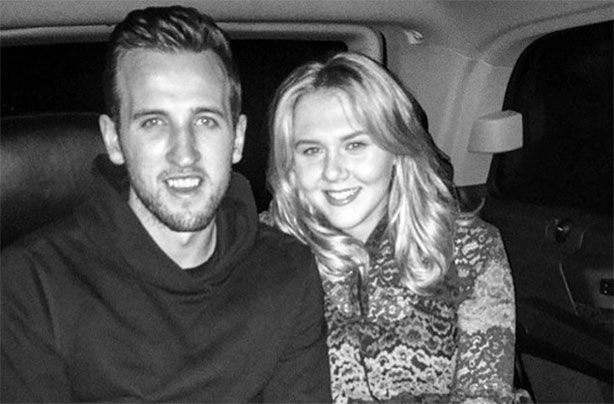 Lovely news for England and Tottenham football star Harry Kane, who's set to become a father for the fist time with his girlfriend Kate Goodland.
The footballer took to Twitter to announce the happy news, but instead of posting a picture featuring himself or his partner - affectionately nicknamed 'Gooders' - it was his adorable family pets that were tasked with the big pregnancy reveal!
Harry shared a picture of his two pet dogs, golden and black labradors Brady and Wilson, with signs and balloons attached to them. One sign read: 'Mum and Dad are getting us a human!!!!', and the other added: 'Guard dog duty starts January 2017'.
Harry, 22, captioned the brilliant photo: 'So happy that @kategoodersxx and I are expecting our first child! Exciting times ahead! Can't wait! 👶🏼🍼❤️'
https://www.instagram.com/p/BISgZQFjuhy
Fans were delighted with the news, and the unique announcement, taking to Twitter to send messages of congratulations to the pair. One wrote: 'Congrats!! Let's hope he's fantastic at football like his dad! COYS' while another added: 'Congrats you guys! The real fun starts then 😍'
Harry and Kate, a fitness instructor, are childhood sweethearts, having met when they were teenagers at school together. Famously private, they're rarely seen making public appearances, and instead opt to share pictures on social media of their family life - from holidays to spending time with their loveable dogs.
https://www.instagram.com/p/BDRPX0uHbnE
Earlier this year, Harry spoke about how his long-term girlfriend was finding his rise to fame: 'We went to school together, so she's seen my whole career. Of course, she's finding it a little crazy. I think she's even been in the papers a couple of times taking the dogs out.'
One thing's for sure - this is definitely one of the best celebrity baby announcements we've seen in a long time.
Congratulations to the happy couple! We hope Brady and Wilson won't feel too put out by the new arrival in January...