Fun baby shower games (that aren't too cheesy!)
From baby food taste-testing to Jelly Baby ice cubes, these baby shower games are bound to have you all in stitches!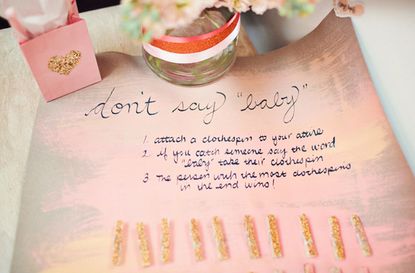 From baby food taste-testing to Jelly Baby ice cubes, these baby shower games are bound to have you all in stitches!
Baby showers have traditionally been a bit of an American thing, but it looks like more and more of you are hosting your own.
Yeah, they're a little bit cheesy at times and there's an awful lot of baby talk, but there's usually good company, lots of girly chit-chat, and some fun to be had. And hopefully some cake. (If we had anything to do with it, there would be lots of cake...)
If you're hosting a baby shower, try to shift the focus from giving lots of presents to making sure it's more about having some fun. That way the mum-to-be can feel comfortable and relaxed and see all her friends in one place and it doesn't end up costing everyone a fortune in nappy cakes and newborn outfits that they'll outgrow in a matter of seconds.
Baby shower games should definitely be a part of the big celebration, but it's often hard to find ideas that aren't too cringe-worthy, and something that everyone can take part in (one of the many reasons why being a baby shower host is no mean feat!)
We've found 15 baby shower games that we reckon are fun, cheap to play and will distract a probably very large and fed up pregnant lady from the boredom of waiting for her labour to start. They're a fab way for guests who don't know each other to break the ice and start bonding as well.
From baby food taste-testing to Jelly Baby ice cubes, these baby shower games are bound to have you all in stitches - and make for great photo opportunities too! Don't forget to pick up an album or create a hashtag so mum can treasure the snaps forever.
What do you think to baby showers? Love them or hate them? Let us know in a comment below!
Ban 'baby'
Ban all mentions of the word baby from the moment your guests enter the house. Anyone who says the word is given a little elastic band to wear on their finger. At the end of the shower count how many bands each person has and the person with the most has to do a forfeit!
This is ridiculously hard and we take our hat off to anyone who manages to avoid the 'B' word for the entirety of the shower!
Image: Heather Kincaid
Guessing game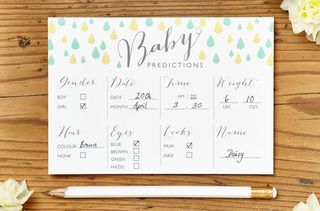 Welcome everyone and give them some easy conversation topics by asking them to fill out their predictions for the new baby, whether it's the gender, the date of birth or the weight.
Keep them in a safe place until mum gives birth, then give the person with the closest answers a box of chocs or bottle of wine to celebrate.
Image: Etsy
Baby boogie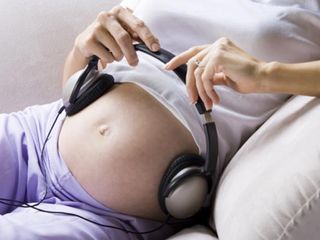 Put together a playlist of songs that all include the word baby, (songs like Baby Love by the Supremes, Be My Baby by The Ronettes) and hold your own little music quiz.
Play a small snippet of each song and give guests time to take guesses as to what song it was. Points are given for guessing the name of the song, and an extra point for guessing the artist too.
This one can be played by individuals or you could divide your guests into teams. The winner is whoever gets the most answers correct.
Ice, ice baby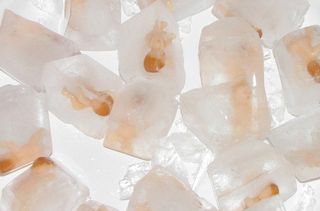 Before the shower, make some baby ice cubes by putting some plastic (or jelly) babies into an ice tray, fill it with water and freeze. When everyone's settled down with a drink, go round and pop an ice cube in each.
Whoever's baby is 'born' first (by that we mean the ice has melted), shouts 'my water broke!' and wins a prize.
Image: Clean and Scentsible
Baby food taste test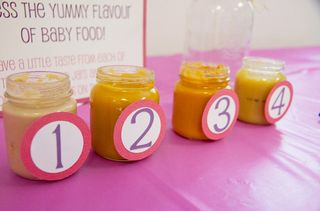 Remove the labels of some baby food pots and replace them with sticky labels A, B, C etc. and make sure you keep a note somewhere of which is in each jar. Give all your guests a spoon, pen and paper and ask them all to come and try the food and guess what flavours there are.
You could do a starter, main and pudding format. Ask them to write down their guesses with the corresponding letter, eg: A = shepherds pie. The winner is whoever guesses correctly (or closest!).
Image: A Little Of Everything
Sweety bottle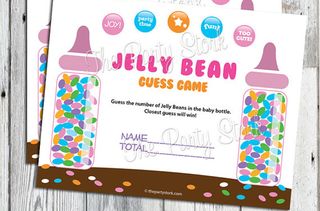 Fill a baby bottle with sweets (we reckon milk bottles would be an appropriate choice, but M&Ms, jelly beans or bon bons would work too). Ask each guest to take a guess at how many sweets there are in the bottle, and whoever gets closest, wins the bottle, and the sweets, of course...
Image: Etsy/The Party Stork
Ready, steady, baby gro!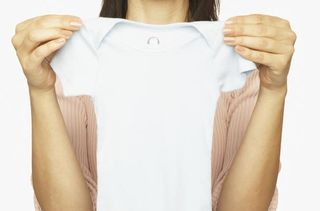 This one is somewhat of a race. Split your guests into two teams, and give both teams a doll and a baby gro to fit.
Taking it in turns, each person in the group has to try and get their doll into their baby gro (poppers and all!) as quick as possible. There's a catch though, you'll be wearing a blindfold. The winner is the team that manages to get the doll dressed by each person the fastest.
We reckon this one is great for parents in training!
Getting crafty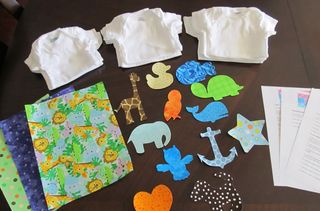 Once you've finished putting the onesies onto fake babies, decorate them for the real one!
You could use marker pens, applique, or any other fabric craft techniques, and give out a prize for the cutest or funniest design.
Image: Binge Crafter
Shake it up!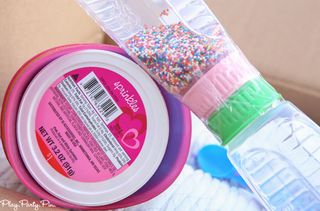 This game is so easy to prepare, but hilarious to watch! Fill one baby bottle with sprinkles, then cover the lid with duct tape, allowing a small hole for the sprinkles to get through.
Then stick the bottle to another, empty one, and sit back and crack up while you watch your guests go crazy trying to shake their sprinkles in the second bottle the fastest!
Image: Play Party Plan
The Name Game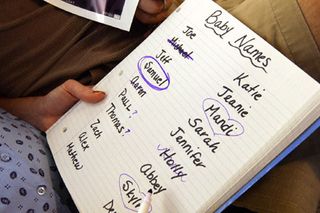 Using the letters of the mum and dad-to-be's names, come up with a baby name. You can be as creative and silly as you like and the winning name will be the most creative. Choices inspired by celebrity baby names and plays on words will all be welcome!
See our baby name generator for some inspiration.
Dirty Nappy...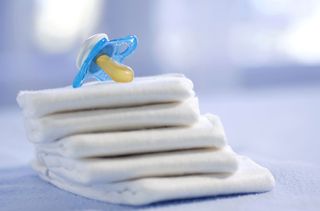 This game involves two ingredients: nappies and melted chocolate - see where this is going yet?
Melt different kinds of chocolates and smear them onto some nappies, you could use things like Mars Bars, Toffee Crisp, Milky Way, Nutella, etc for all different smells, tastes and textures.
Pass them around and ask people to have a sniff (and a lick!) of the chocolate and note down what kind of chocolate they think is on each. Whoever guesses the most correctly, wins.
Wrap the Mummy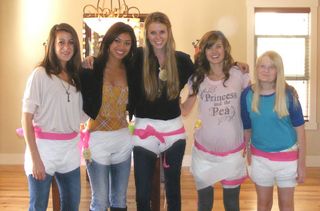 Similar to that old game you used to play as kids at Halloween, except this time you're wrapping a different kind of mummy.
Split your guests into two teams, each with one model who'll be the lucky one who gets wrapped in toilet roll. The aim of the game is for each team to create their model a nappy made entirely from toilet roll. Give them five minutes on the clock and see whose looks the best at the end.
Image: Birds and Soap
Pin The Baby On The Tummy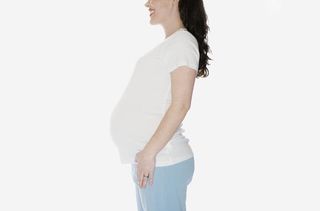 Think Pin The Tail On The Donkey but with a poster-sized pic of the mum-to-be in profile and a cut out a picture of a baby.
Blindfold your guests, spin them around and ask them to pin the baby on the tummy. Whoever gets the baby closest to on the tummy, wins!
Dough boys (and girls!)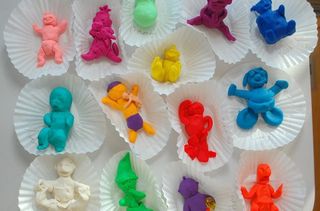 You won't believe how creative your guests will get when they're handed a tub of Play-doh, even if th