Great British Bake Off star Martha Collison reveals she's engaged
GBBO star Martha Collison broke the news that she's going to marry partner Michael Haywood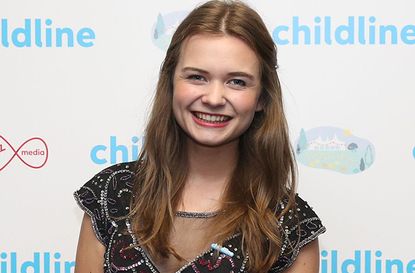 Great British Bake Off star Martha Collison has revealed that she's engaged to be married.
The former Great British Bake Off contestant took to Instagram to share the news with her followers at the weekend.
'He decided 3 years together wasn't quite enough, so he asked for a lifetime. And I said YES!,' she gushed.
'@mbhaywood27, I can't wait to be your wife!'
Judging by the photo she shared alongside her sweet status, it appears that Matha's future husband Michael Haywood popped the question when the duo were at the beach.
[instagram]
[/instagram]
In the snap, Martha flashes her sparkling new engagement ring while holding up a sign with the words 'She said yes!' scrawled across it.
Clearly totally over the moon by what's just happened, blushing bride-to-be Martha sports the biggest smile on her face.
Fellow baking enthusiast Jane Beadle - who appeared on the popular programme in 2016 - led the way when it came to sending well-wishes to the couple.
'Massive congratulations to you both. May you be happy forever,' she sweetly said.
A fan added: 'Congratulations. It's a wonderful way to start a new year... God Bless you both.'
And one follower couldn't resist asking whether Martha will enlist the help of one of her Great British Bake Off friends to create a show-stopping sponge for the big day.
'Congratulations to you both. Can't wait to see your wedding cake, made by your bake off buddies?' they quipped.
[instagram]
[/instagram]
Martha was only 17 when she found fame on the then BBC show, making her the youngest contestant in the programme's history.
The busy 20-year-old - who pens a weekly column for Waitrose magazine - has since released two cookery books.
Her first publication, The Twist, was released in 2016 while the second followed a year later.