'I really wanted a son' Heidi Montag and Spencer Pratt reveal the gender of their first baby
'I have never been more excited'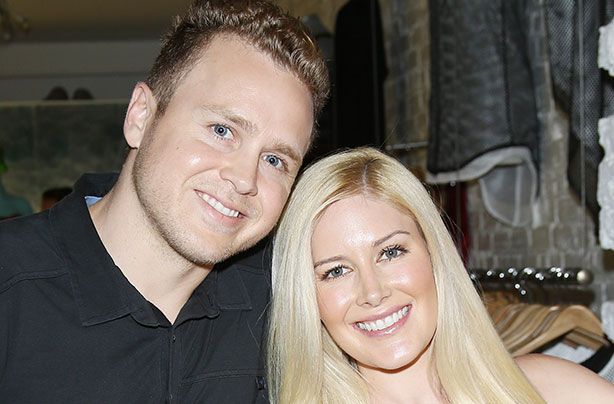 Heidi Montag and Spencer Pratt have revealed the gender of their first child together.
Just a month after announcing the wonderful news that they're expecting their first bundle of joy, the Hills originals have even more good news to share!
Speaking exclusively to Us Weekly, mum-to-be Heidi described her excitement when she got the call from her doctor's office with the happy news.
'I ran into the room and said, "It's the doctor's office!". The doctor said, "It's a boy!" I started screaming.'
When asked what sex she was hoping for, the 30-year-old said, 'It was in my heart to have a boy. I thought Spencer really used to want a boy, and then a few months ago we had a conversation where he said,'Let's just make sure it's healthy. Boy or girl, I don't care.''
But despite being over the moon to be expecting a little man, Heidi admitted she does hope to have a baby girl one day.
'I hope to have a little girl one day, but for my first child, I really wanted a son. I'm hoping to God that we don't just have one, but if we do, I wanted a son. I thought it'd be a more natural bond for Spencer since he and his dad are so close.'
Adorably, the first time mum also opened up about her hopes for her growing family, including taking trips to Disneyland.
'I'm really excited for his personality and his little smile. I'm excited to take him to Disneyland and to see if he's into dinosaurs, Mickey Mouse or ballerinas — it can be anything. Maybe he'll be the best dancer!'
The celebrity pair, who've been married for eight years, revealed the news that they were expecting originally in an exclusive chat with Us magazine, telling the publication that they couldn't be more excited.
Heidi and Spencer, also known as Speidi, revealed they fell pregnant quickly after they started trying for a baby, with Heidi explaining: 'It happened the first month!'
Spencer admitted he found out that Heidi was expecting when he woke up in his Santa Barbara home and found his wife stood beside him.
'The look on her face, I can't even describe it. She was literally glowing. I thought she was about to say she made muffins or banana bread,' he joked.
'Heidi said, "I'm pregnant",' he added. 'I was like, "Whoa, that's way more exciting than banana bread".'
Heidi, who is due on 19th October, added: 'I started crying, and he embraced me.'
Admitting that it took a while for the news to sink in, Heidi told the magazine: 'I have never been more excited. The reality is sinking in that we are going to have a child! I've read every pregnancy book, and now I realise I don't know anything.'
The little one will be the pair's first child. Heidi and Spencer first rose to fame during their appearance on US reality TV show The Hills, and have since appeared on Celebrity Big Brother together.
It's been reported that the couple have wanted to become parents for a while, with Spencer confirming to the magazine that his wife has wanted to be a mother for a long time.
'Heidi has wanted to be a mom since the day I met her. She has planned for and thought about this,' he said.