Holly Willoughby quits lifestyle brand Truly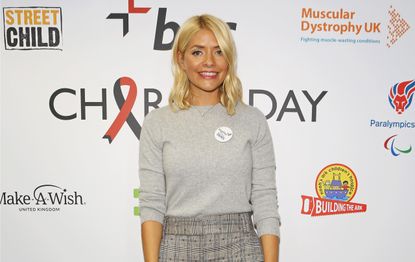 TV presenter Holly Willoughby has backed out of lifestyle brand Truly before its upcoming launch so that she can focus on spending time with her family.
She revealed the news in a candid Instagram post writing: 'After much consideration, I have made the decision to step away from Truly.
'To launch a brand needs total dedication and at the moment, with so many other commitments, this is not something I feel I can do without it starting to affect my family time at home.'
She went on to wish the brand much success for the future.
While some criticised Holly for taking on too many work projects and being 'greedy' in the industry, fans jumped to her defence, admiring the TV host for building a successful career but also knowing when she needs to step back.
Followers praised the working mum saying, 'I think this is very honest - holly could have easily just let her team carry on with the brand and put her name to it but it's clear that she wants to be fully involved and that's incredibly admirable', 'well done holly for recognising this and putting you and your family first' and 'So refreshing to see something like this. Well done for being so honest and making what must have been a very tough decision.'
Holly was previously excited about the project, announcing on her Instagram page earlier in the year that she would be launching lifestyle brand Truly this autumn.
She wrote: 'So...finally I get to tell you about something I've been working on passionately and secretly for a long time... This is TRULY, my new lifestyle brand that launches in the Autumn.'
However, as a working mum, the daytime TV sweetheart juggles a number of other commitments, managing to have a family life while also working with This Morning, Celebrity Juice and Dancing on Ice, as well as being an ambassador for Garnier UK, Diet Coke GB and Marks & Spencer.
She also recently signed on to cover for Ant McPartlin on this year's I'm A Celebrity…Get Me Out Of Here, which will involve her spending three weeks in Australia this November.
Well done Holly for making this decision for your family and yourself.
Aleesha Badkar is a lifestyle writer who specialises in health, beauty - and the royals. After completing her MA in Magazine Journalism at the City, the University of London in 2017, she interned at Women's Health, Stylist, and Harper's Bazaar, creating features and news pieces on health, beauty, and fitness, wellbeing, and food. She loves to practice what she preaches in her everyday life with copious amounts of herbal tea, Pilates, and hyaluronic acid.