'I'm a Body Shop Consultant'
Michelle Price wanted to spend time with her son, Joel, as well as have some me-time and earn her own money. Becoming a Body Shop Consultant seemed to provide the perfect package! Here's how she did it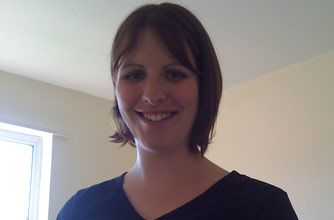 GoodTo newsletter
Sign up to the GoodTo Newsletter. You can unsubscribe at any time. For more information about how to do this, and how we hold your data, please see our privacy policy
Thank you for signing up to . You will receive a verification email shortly.
There was a problem. Please refresh the page and try again.
Michelle Price wanted to spend time with her son, Joel, as well as have some me-time and earn her own money. Becoming a Body Shop Consultant (opens in new tab) seemed to provide the perfect package!
Michelle explains: 'My son Joel was born in November 2008 and when it came to deciding whether to go back to work, it really wasn't feasible and I wanted to to stay at home with Joel. I adore my son, but after a couple of months I was missing some me-time and having my own money. So I started wondering what I could do about it. I had a friend that did The Body Shop at Home parties a few years ago so I decided to look into it.
'Initially I thought I couldn't do it - I'm too shy but it seemed perfect in every other way. I love the products, could work flexible hours around my son, have a social life and best of all earn money working with the 5th largest brand in the world! I decided to take the plunge and signed up, at only £40 to join (which gives you an amazing party kit with £155 of full-size products) what did I have to lose? The only commitment was 4 parties in the first 4 weeks and I figured if I really didn't like it I could give up.
'Well that was 18 months ago and I love it. I work in the evening or while my son is at pre-school and I've decided I want to move up the career plan and become an Area Manager. The Body Shop at Home are supporting me all the way.
'If anyone is thinking about it, I'd say give it a go - you have everything to gain and nothing to lose. It's easy to join, the only requirements are that you are over 18, eligible to work self-employed in the UK and have at least 4 hours available per week. I'm based in Middlesex, but we recruit all around the country.'
Where to next?
- More franchises to earn you money - Money for mums: How to make money from home - How to start a business