Pregnant Jacqueline Jossa reveals 'ridiculous' parenting fears after baby scan
The EastEnders star is gearing up to being a mum for the second time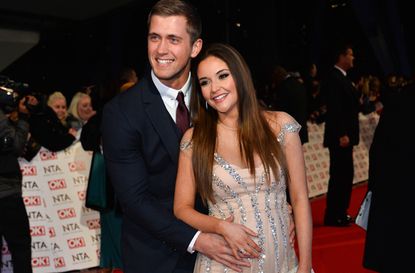 Jacqueline Jossa has been speaking very frankly about her pregnancy, sharing some of her fears about welcoming a second child.
In a revealing interview, the 25-year-old has admitted to having some concerns about the way her unborn child will look, after going for her 12-week check up.
'That was when it really sunk in that I was pregnant. The first thing I thought was, it doesn't look like Ella, which made me feel sad,' she told OK! magazine.
'I know it's ridiculous because you can't really tell what they look like from a three-month scan, but it made me feel quite emotional because Ella looks so much like me and I'm worried this baby won't.'
Jacqueline's first child with ex-TOWIE star Dan Osborne, Ella, was born on 15 February 2015 and the actress regularly shares pictures of the two-year-old on social media.
She went on to explain that she turned to the internet to reassure herself about another fear she's been having - that she won't feel as strong a bond with her second tot.
'I've been thinking a lot about how I could possibly love this child as much as Ella, but I Googled it and saw a lovely saying - mothers don't halve their love, they double it. That put my mind at rest a bit,' she continued.
Jacqueline - who is also a step mum to Dan's son Teddy from a previous relationship - announced that she was expecting again earlier this week.
In a sweet Instagram post, the EastEnders actress exclaimed: 'When 4 become 5! We making room for just one more 😊💜😍 the Osborne family is well and truly complete💜 @danosborneofficial.'
Jacqueline and Dan tied the knot in June last year at a country house formerly owned by Take That singer Gary Barlow.
The couple began their relationship in 2013 after meeting at a glitzy awards ceremony.