We earn a commission for products purchased through some links in this article.
Jamie Oliver's son Buddy has spectacularly upstaged his dad – by interrupting the filming of a new video for Jamie's FoodTube YouTube channel by going for a wee in the middle of it.
We all know that when kids have got to go, they've definitely got to go – as Jamie, youngest daughter Petal and Buddy prove hilariously in their latest film.
The family are shown preparing frying pan pizzas in the 5-minute clip, when Buddy suddenly announces 'Dad, I need the toilet!'
Jamie and the kids are happily cooking away when Buddy suddenly realises nature is calling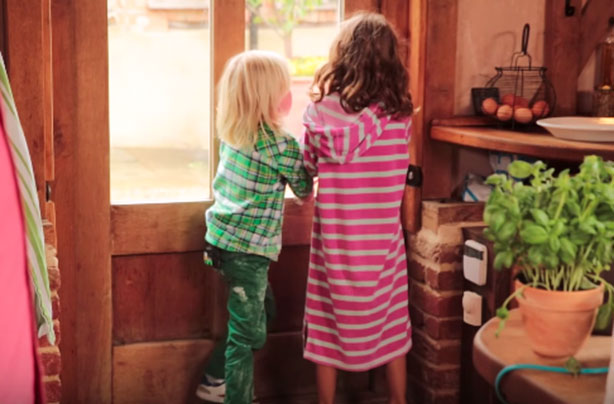 The camera captures Petal helping him escape out of the back door, where he happily walks into the garden and does his business – in full view of one of the building's windows. Of course, this is much to the amusement of the crew, whose laughter can be heard from behind the scenes.
'That boy is the death of me,' Jamie tells the audience. 'He will go to the toilet anywhere. Anywhere! There's not a place… if I introduced him to the Queen, he'd go 'just a minute, ma'am' and he'd just take a slash anywhere, anywhere. There's nowhere he hasn't been to the toilet.'
He then turns around to look out the window, and sees Buddy marking his territory yet again.
'Dude!' he exclaims, fighting back laughter. 'That is basically, that is my life right there. He'll just sprinkle where he wants to.'
'And also, ettiquette would say that I cut that out, but I'm leaving that in for all the parents out there, because you parents are all going 'yeah I've got one of those too.'
Buddy returns, ready to continue cooking.
'Alright mate?' Jamie laughs. 'Washed your hands?'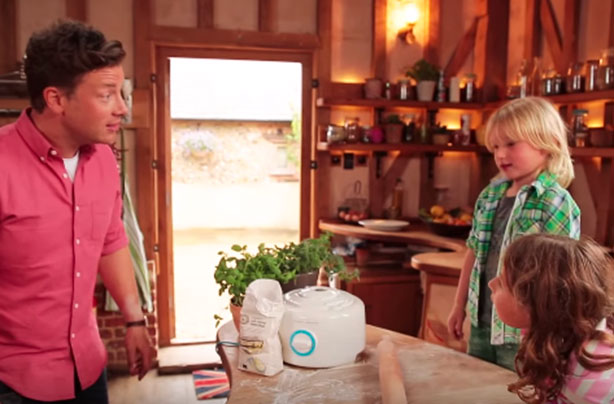 The Olivers continue making their meal, and once the pizzas are done, Jamie encourages viewers to sign up to his channel.
'It is full of people sharing their tips on how to parent these lot,' he says. 'We've got a whole bunch of people their little gems of insight into the wonderful world of parenting. Which is very, very challenging…'