Goodto Newsletter
Parenting advice, hot topics, best buys and family finance tips delivered straight to your inbox.
Thank you for signing up to GoodTo. You will receive a verification email shortly.
There was a problem. Please refresh the page and try again.
These deliciously soft chocolate brownies are gooey, moist, and perfect served with ice cream.
Chocolate brownies are meant to be firm, but deliciously gooey in the middle. We've tried and tested this chocolate brownie recipe to guarantee perfect results every time. The trick is to stop baking them when they're almost done, as brownies continue to cook after you've taken them out of the oven. You'll need a 15cm square brownie tin or baking tin for this recipe.
Ingredients
200g dark chocolate
100g unsalted butter, very soft
250g caster sugar
4 large free range eggs, beaten to mix
1tsp vanilla essence
60g plain flour
60g cocoa powder
Method
Preheat the oven to 180C, gas 4. Break up the dark chocolate into chunks. Put the chocolate into a heatproof bowl and place the bowl on top of a saucepan filled with a quarter or less of water. Make sure the water doesn't touch the base of the bowl. Turn the heat up on the hob at a low temperature and simmer the water. This will melt the chocolate in the bowl. Continue to stir until all the chocolate has melted. Do not have the heat up too high otherwise, it will melt the chocolate.
You can also opt to melt chocolate in the microwave(opens in new tab). Place in a heatproof bowl, cook in bursts of 10/20 seconds stirring each time. Do not overheat or overcook otherwise the chocolate will burn. Leave to cool until needed but don't let the chocolate set as you need it to be melted to add to the brownie mix.
Put the butter and sugar into the bowl of a food mixer and beat until fluffy. You can also use a hand whisk or beat by hand using a wooden spoon. Gradually beat in the eggs, beating well after each addition. Beat in the vanilla essence.
Spoon the cooled melted chocolate into the mixture then mix it thoroughly. Sift the flour and cocoa powder into the mixture and gently fold in. The technique of folding is to get as much air into the mixture as possible. The best way to achieve this is by using a big spoon or spatula and mixing the brownie batter with slow motion and big stirs moving around the bowl gently.
When completely combined, spoon the mixture into a greased and lined tin and spread the mixture evenly with the back of a spoon or spatula.
Bake in the heated oven for about 20 mins until the chocolate brownies are firm to the touch but still a bit fudgy. The chocolate will continue to cook slightly for a few mins after coming out of the oven so the brownies will become a bit more firm once they are out of the oven.
Remove the tin from the oven and set it on a wire cooling rack. Leave the chocolate brownies to cool completely before cutting them into pieces. Store the brownies in an airtight container and eat within 4 days.
Watch how to make chocolate brownies
Top tips for making chocolate brownies
Give this recipe an easy twist by adding your favourite chocolates, flavours, or other ingredients to the mixture. Try squishing chocolate bars into the top of the bake about five minutes before the brownies are finished cooking.
How do you make fudgy brownies?
If you're looking for fudge-like brownies the trick is to make sure you have more fat in your recipe than flour. A higher fat to flour ratio means your brownies will be more dense and fudgy in texture too.
The best way to achieve this is by using high-fat butter (so none of the low-calorie options) and high-fat chocolate. Try not to overbake your brownies as over baking can lead to dry brownies. It's also important to use large eggs as eggs act as a leavening agent for extra moisture.
How do you know when brownies are done?
Brownies are pretty tricky to check when done as you're looking for a sticky mixture to come out of the oven in order to have gooey brownies. Poke a knife or a skewer through the middle of your brownie traybake, you'll want a few crumbs and mixture clinging to the knife but if the mixture is still super wet, you'll want to carry on cooking.
Cover in tin foil to stop your brownies from catching on top and bake five minutes at a time checking with a knife or skewer each time so you don't overbake them. Brownies will harden when cooled.
What is the difference between blondies and brownies?
Blondies and brownies are similar in texture and cooking methods, however, blondies are made with white chocolate, and brownies are made with milk or dark. Blondies are infused with rich vanilla and have a hint of chocolate. Brownies are much heavier in chocolate thanks to the cocoa powder and dark chocolate combo.
You might also like…
Parenting advice, hot topics, best buys and family finance tips delivered straight to your inbox.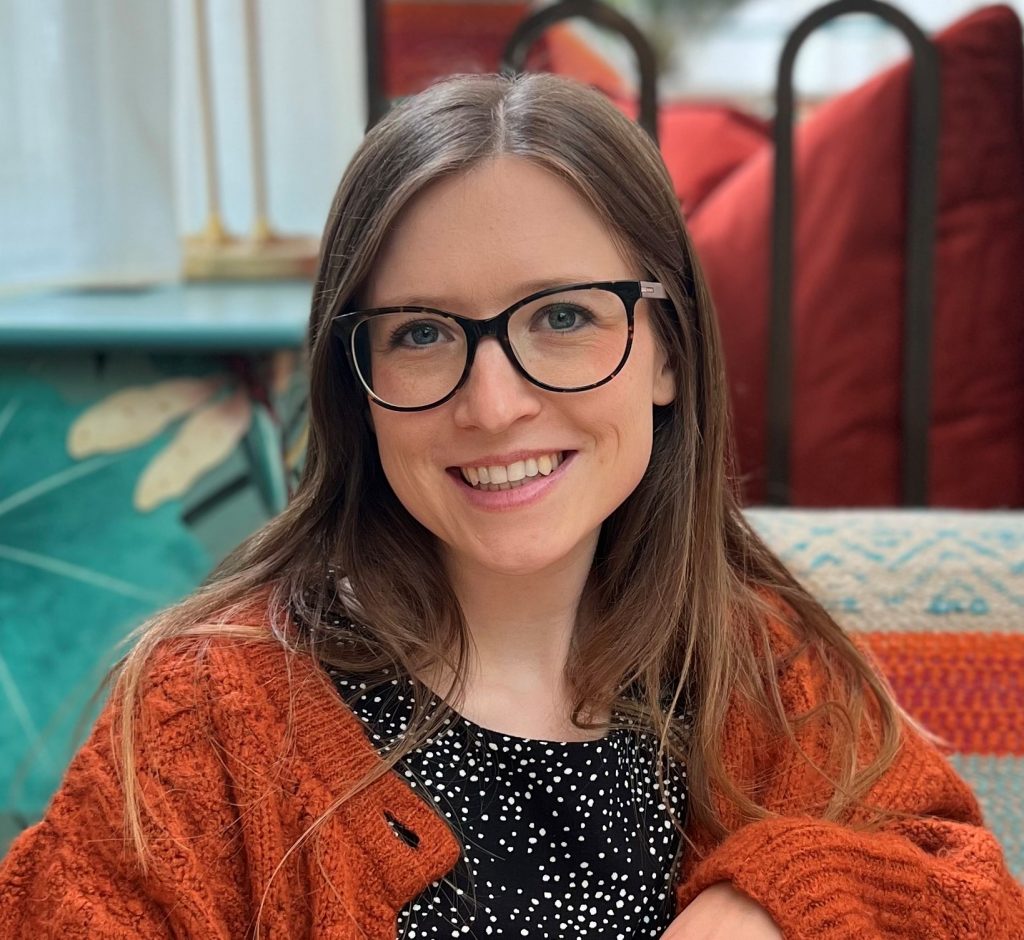 Jessica Dady is Food Editor at Goodto.com and has over 10 years of experience as a digital editor, specialising in all things food, recipes, and SEO. From the best food hampers to cookbooks, from the best cake stands to kitchen appliances, Jessica has a wealth of knowledge when it comes to must-have food products. A passionate baker, she spends some of her time creating celebration cakes for friends and family including her two lucky children.