Jennifer Ellison told to lose baby weight by online trolls
Jennifer Ellison has hit back at cruel comments she received about her baby weight...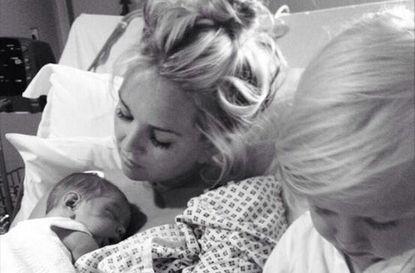 14 October 2013: Jennifer Ellison has spoken out on Twitter about the nasty abuse she's received about her post-baby body.
The 30-year-old mum, who's already mum to 3-year-old Bobby, gave birth to her youngest boy, Harry, just 12 weeks ago, and understandably is still carrying some of her baby weight from her lastest pregnancy.
The star, who appeared on Daybreak just days earlier to talk about postnatal depression, posted a screengrab of some of the cruel comments on her Twitter account with the caption, 'Can understand why so many girls have eating disorders!! Horrible people.'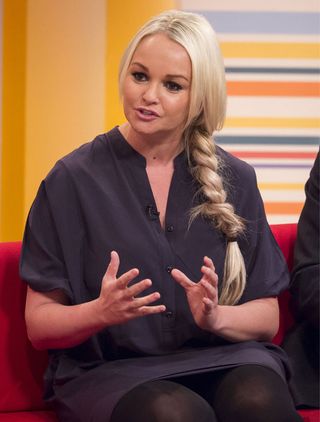 The comments, which had been left about her on an article on the Daily Mail Online, included nasty remarks such as: 'Fat legs and rough as a butchers dog', and 'She's really let herself go. Really unattractive now.'
The hurt star hit back at the trolls in a series of tweets on her Twitter account:
'To all the horrible ppl commenting about my weight... I gave birth 12 WEEKS AGO! Sort ur heads out my baby boy is my priority NOT my size!!'
'And just for the record I'm the luckiest,happiest woman in the world with two boys to die for so "ALL THE BEST!" To you!!!x'
'And when I'm back to a size 8 with two amazing kids you ll still be sat in ur computer chair bitter and twisted!! #sosad'.
Despite the hurtful comments, Jennifer received plenty of support and kind words from loyal fans, as well as some celebrity pals. Myleene Klass tweeted, 'BABYGIRL. STOP READING THE COMMENTS. Please stop doing this to yourself. You're an amazing mama and you have healthy babies.'
The new mum then shared this adorable pic of her with her 2 boys, and we think she looks amazing!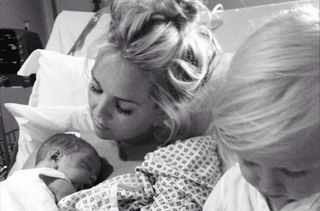 What do you think about the comments made about Jennifer's weight? Let us know in a comment below.
Where to next?
- The latest pregnant celebrities news
- Celebrity kids - cute!
- Spooktastic Halloween ideas for kids
Parenting advice, hot topics, best buys and family finance tips delivered straight to your inbox.
Gemma Chandler is a lifestyle writer specialising in kids' educational media across a range of topics including nature, history, science and geography across digital, print, social media and video channels. She joined Creature & Co. at 2015, shortly becoming Digital Editor of National Geographic Kids magazine.