Jesse Eisenberg welcomes first child with girlfriend Anna Stout
The couple now share a baby boy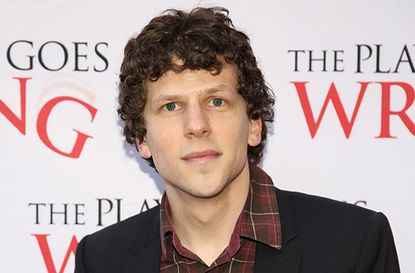 Congratulations to Hollywood actor Jesse Eisenberg, who has welcomed his first child with long-term girlfriend Anna Stout.
Jesse, who is known for his big blockbuster roles in films such as The Social Network, Batman v Superman and Zombieland, has brought a baby son into the world with long-term partner Anna.
The pair, who are known for being very private about their personal life, are yet to make an official announcement but have been spotted with their newborn in New York this week.
The little family were pictured taking a relaxed stroll with their bundle of joy around the streets of New York.
The loved-up pair, who dated for a decade between 2002 and 2012 before splitting for a short period, are notoriously private about their relationship.
Jesse and Anna have now rekindled their romance, with the news of their pregnancy being announced back in October last year.
Unlike Jesse, Anna stays well out of the spotlight and works with her mother on charity projects, targeting issues such as domestic violence.
Speaking of his girlfriend's charity work, Jesse told Seventeen magazine in 2011, 'I find people who want to help other people to be the most interesting.
'I come from a family of teachers, and my friends are teachers, often times in very different school situations.
'My job is so selfish and focused on my own vanity that I like to surround myself with people who are actually helping people throughout their day.'
Adorably, when the actor was asked for dating advice he revealed Anna was the only woman he's ever dated.
The Now You See Me actor said, 'Oh god, I don't know, just be nice!'
'I've had one girlfriend my whole life. I've never been on a date with anybody else. I don't have good advice!'
Congratulations to the lovely couple!
Rosie is an experienced food and drinks journalist who has spent over a decade writing about restaurants, cookery, and foodie products. Previously Content Editor at Goodto.com and Digital Food Editor on Woman&Home, Rosie is well used to covering everything from food news through to taste tests. Now, as well as heading up the team at SquareMeal - the UK's leading guide to restaurants and bars - she also runs a wedding floristry business in Scotland called Lavender and Rose.