We earn a commission for products purchased through some links in this article.
As well as 'fessing up to her guiltiest secrets, the sassy – and still sexy – mum-of-two agreed to play a little game of Truth or Dare with us. Watch the exclusive video to see what happened and read on for a sneak preview of our revealing interview…   
Kate on romance… 
'I can't think of anything soppy that I've done for my husband. Bearing his children doesn't count, does it? Erm… I do cook special meals for him sometimes, but Derek is much more romantic than me.'
On juggling work and motherhood…
'I'm not plagued by mum guilt. Leaving home at 2.15am means the children are asleep for a big chunk of my working day. The hours are actually perfect for me – the only problem is that as the children get older, they want to stay up later than me!' 
On NOT exercising… 
'I know I need to get fitter, but it's one of those things I keep putting off. Once the children are older and I can leave them on a Saturday morning, I'll start going to Zumba classes (honest…)'
On her looming 50th birthday…
'I can't believe it's only two years away! I feel happier now than I've ever been, but turning 50 does feel like a big moment. I'll probably have a huge party and embrace it, but that means I can never again lie about my age, doesn't it?'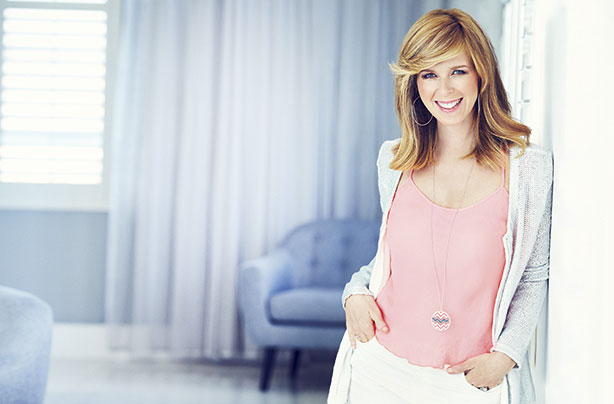 On getting older but staying young at heart…
'I've finally stopped thinking about having another baby because life is very busy and I'm very happy and… I'm 48! I have a great life with my children and as the baby phase fades away, it's replaced by new phases like Darcey and I being able to see One Direction together. I'm so in love with Harry Styles – even though he's young enough to be my son, or even my grandchild!'
To read the full interview with Kate, pick up the latest issue of Essentials on sale now. 
 Inside the new issue you'll find:
128 Get Happy tricks
Slimming World's exclusive Back to School diet
High Street Fashion Special
Pay day treats from £20
Free Mani & Pedi for every reader