We earn a commission for products purchased through some links in this article.
The Duchess of Cambridge revealed her son's fascination with pigeons during a recent charity event.
His royal ancestors may have been gifted exotic animals like baby crocodiles, giant turtles from the Seychelles and an elephant from the Cameroon, but Prince George is still more in awe of the birds you can find in every high street of the country.
In a recent visit to the Natural History Museum, of which his mum is a royal patron, Prince George is said to have paid more attention to the pigeons outside than the incredible dinosaurs inside the museum.
The mother and son duo visited the world famous attraction on 22 October, but apparently not even Dippy the dinosaur could take the little Prince's attention away from the birds outside.
The two are said to have gone unnoticed during their day out, just like any another mother and son enjoying a nice day out. A museum goer who saw them told People: 'She was holding George's hand, showing him around and talking to one of the people who worked there. People didn't really notice her at all. They went all around the dinosaur gallery – George looked so cute and little, his hair is so nice. He looked so happy.'
The 33-year-old made the revelation at an event for children's charity Chance UK. Claire Butler, one of the mentors of the charity was at the event and told Hello magazine: 'She said that George was more interested in a pigeon they found there rather than all the amazing exhibits.'
The Duchess of Cambridge also talked about her son's obsession with insects, saying he has a special love for the ladybird.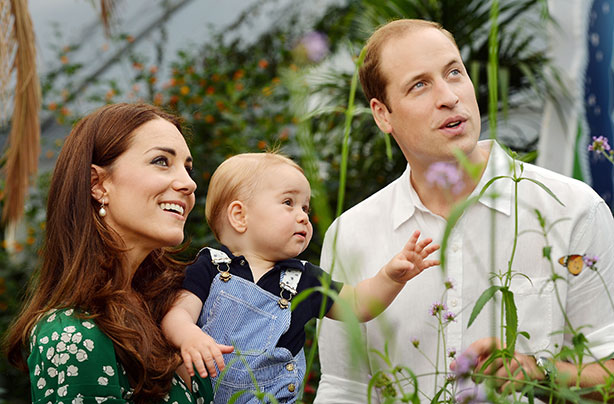 The reason behind his lack of interest might have been because this wasn't his first visit to the museum. Shortly before his first birthday, George, who's third in line to the throne, went there for a special visit with William and Kate, where they took his first official birthday photos in the museum's butterfly exhibition.