Lauren Goodger opens up about secret miscarriage she suffered whilst appearing on Dancing on Ice
The TV star suffered the loss in 2013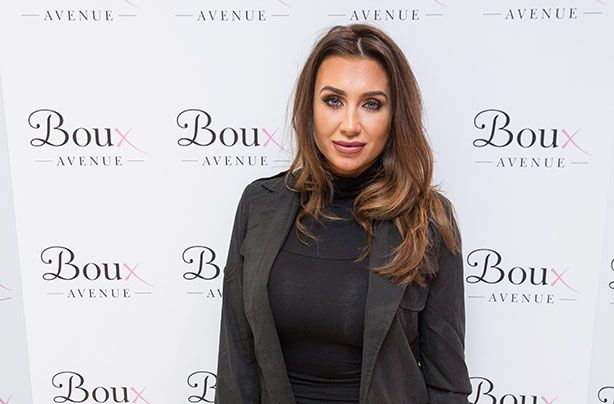 Lauren Goodger has revealed she suffered a heartbreaking miscarriage (opens in new tab)
while taking part in Dancing on Ice.
The 30-year-old The Only Way is Essex star took part in the ITV reality show in 2013, but was eliminated in the second week. However, the reality star has now revealed she was actually pregnant while competing on the show.
At the time, Lauren was dating now ex-boyfriend Jack McLean, and opened up about the traumatic experience on an upcoming episode of Channel 5's In Therapy.
She said: 'I was on a TV show that was quite intense.'
She then revealed that she lost her unborn baby while skating on the show Lauren said: 'I had to try and perform when I was quite far gone. It didn't last.'
Despite going through a traumatic time with the loss of her pregnancy, the TV star said she has since been able to move on with her life.
She said: 'I'm not the type of person who, when something happens, I move on. That's how I am. It's not something I addressed.' When the therapists on the show asked if she grieved after miscarrying, she responded: 'No, I just moved on.'
Reflecting on her decision to talk about her miscarriage, she told New magazine that she wasn't intending to open up about her time on the show.
She said: 'I'm not sure why I opened up about it. It's not something I planned to talk about, but it just happened.'
Lauren also admitted that Jake never talked about the baby again. She told the therapist: 'I didn't think about it and he never spoke about it to me. Ever.
'Never ever mentioned it. It's weird. I went through mad times after that. I think that's when I went a bit crazy'.
Laruen will appear on In therapy on Channel 5 at 10pm on the 18th January.
Charlotte Whistlecroft is a former Family writer at GoodTo. She obtained a BA in Theology and Theological Studies at Durham University, going on to study a masters at City University London in 2016. Since leaving GoodTo she has worked as a Social Video Researcher at Mail Online and is now Assistant Producer at BBC Sport.