Three-year-old boy with cerebral palsy inspires M&S to design new range for disabled children
Caleb's grandmother wrote to the high street giants asking for help, and they obliged...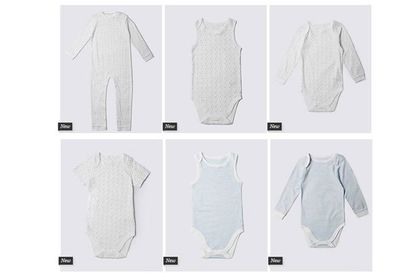 Marks & Spencer have designed a new range of clothes for children with special needs after being inspired by a little boy with a rare genetic condition.
Three-year-old Caleb Kutt suffers from dystonic quadriparesis cerebral palsy which means he can't hold himself upright. This means his mother Zoe has to do a lot for him, including changing nappies and feeding him through a tube in his stomach. After seeing her daughter-in-law struggling with dressing her little boy for this day-to-day treatment Caleb's grandmother Rita decided to see whether she could help.
Rita wrote to Marks and Spencer about her grandson's condition and explained that a range of clothes that would cater to his needs would be a wonderful thing. Marks and Spencer listened and have designed a whole range of body suits, sleep suits and vests that all have poppers to make feeding and changing Caleb easier.
And it wasn't just the convenience that had hindered Caleb and his mum previously, it was also the cost. Speaking about the new range Rita told The Wakefield Express: 'We are delighted. The clothes which are suitable for Caleb are sold by smaller retailers but cost up to £12 each for a vest, which is expensive for any family.
'M&S will sell the items at between £3 and £7 which will make a huge difference.'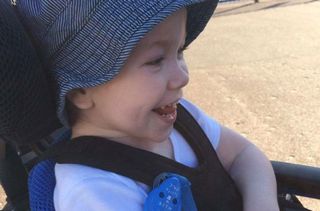 Image: Go Fund Me/Zoe Hardcastle
Rita created a Facebook page to keep other parents up to date with the progress once she heard Marks and Spencer planned to design the range, which now has nearly 4,000 likes. She told The Wakefield Express that, 'It has had more than 30,000 shares. It went viral. Families all around the world were getting in touch saying it was a great idea.'
Speaking to Female, a Marks and Spencer spokesperson said, 'As this was a response to a direct customer request, the range currently comprises a small number of products that will be available online only - as with all new ranges, we will closely monitor customer interest and listen carefully to customer feedback on how it should develop in the future.' With the interest in Rita's Facebook group we think this might just be a popular new move from high street favourites M&S.
Testing was vigorous to make sure the clothes would work well for children who have similar conditions to Caleb, and Marks and Spencer worked with Scope Charity for advice and sent Caleb samples to try out before finalising their designs.
The new 100% cotton range will be in stock in sizes up to eight years old, and is made in a number of pastel designs to suit both boys and girls. There will be six styles and three colour ways, and the collection will be available to buy online in the next few weeks.
Caleb's family have also set up a funding page to help fund the physiotherapy sessions needed to help their little boy have the best chance of walking. On the page his mum Zoe says, 'Caleb is loved, loads & loads & loads & loads & loads more... '
Marks & Spencer commented on the range, saying: 'Our Customer Services team was contacted by a customer about offering a range of products tailored for children with disabilities which require them to wear sleepsuits and bodysuits in a larger size to the baby and child sizes we usually sell.
'We always listen carefully to our customers and our Kidswear team worked in close consultation with the customer and other families on adapting some of our Kidswear products to meet their needs.'
Do you have a child who would benefit from this new range? Let us know what you think in the comments box below.
Parenting advice, hot topics, best buys and family finance tips delivered straight to your inbox.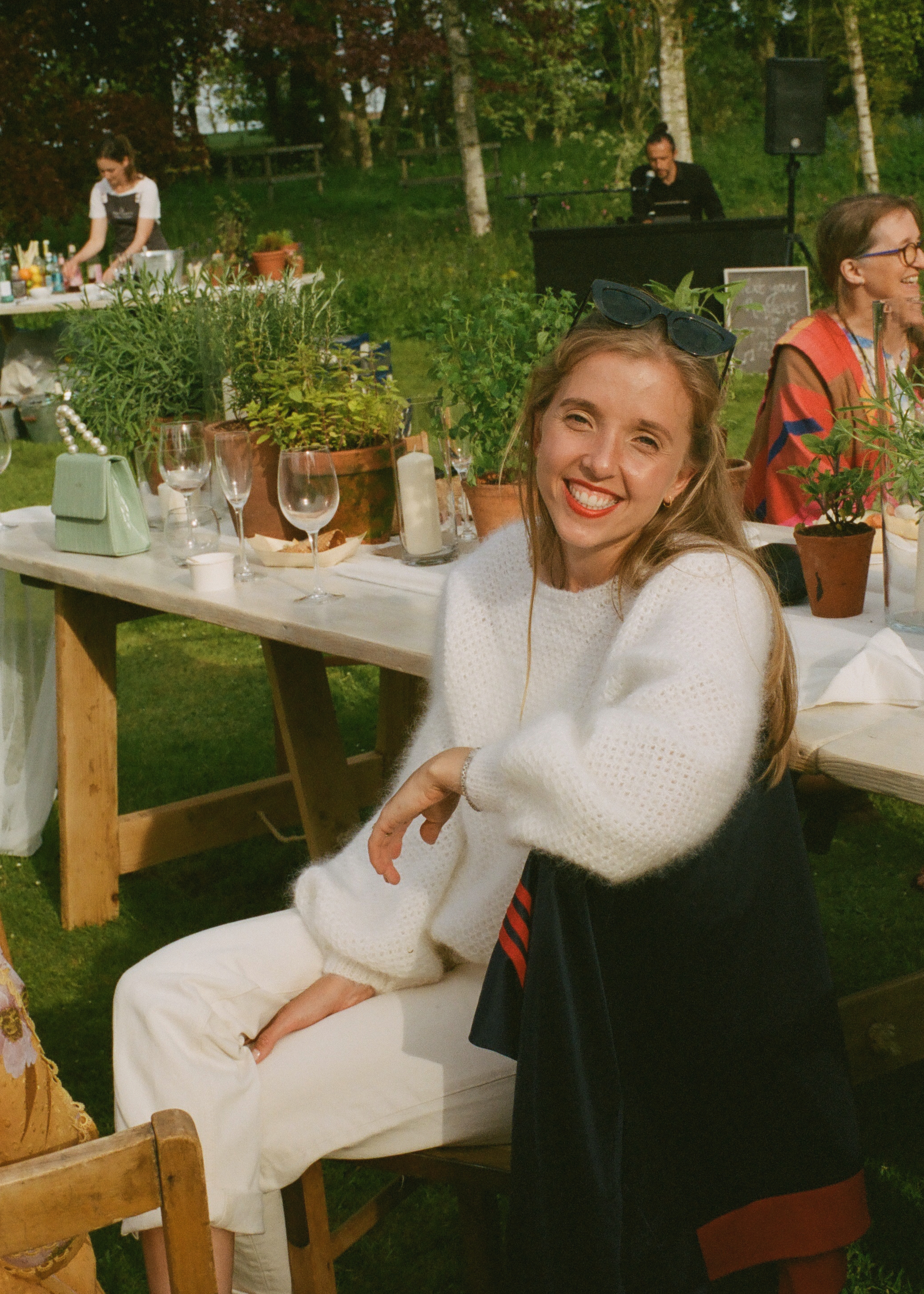 Rosie is an experienced food and drinks journalist who has spent over a decade writing about restaurants, cookery, and foodie products. Previously Content Editor at Goodto.com and Digital Food Editor on Woman&Home, Rosie is well used to covering everything from food news through to taste tests. Now, as well as heading up the team at SquareMeal - the UK's leading guide to restaurants and bars - she also runs a wedding floristry business in Scotland called Lavender and Rose.