We earn a commission for products purchased through some links in this article.
Cut-price supermarket chain Lidl has announced that they will be launching their first ever range of maternity clothes this week.
The maternity collection by Lidl is called Esmara Pure, and will feature a range of affordable yet comfortable maternity clothes for pregnant and nursing mums.
With prices starting at just £4.99, most of the essentials in the collection can be picked up for less than £10, offering mums low cost alternatives to other high-street maternity clothes.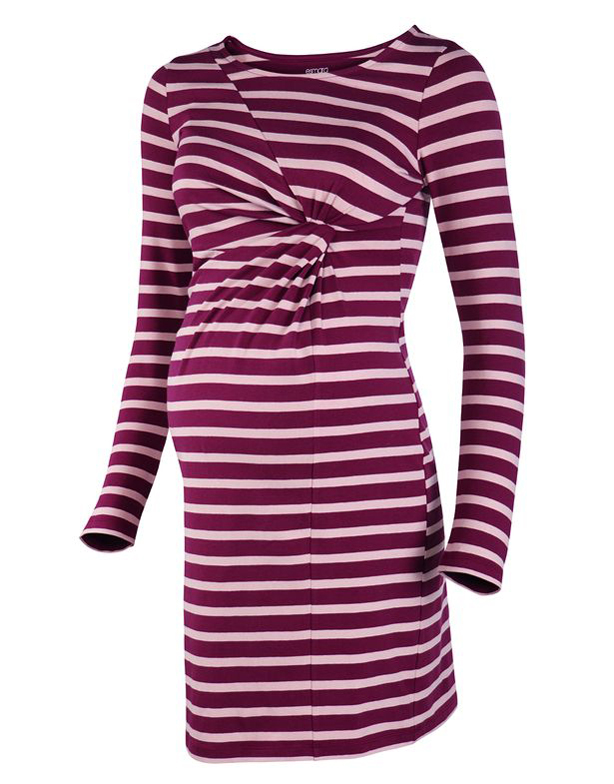 The range features a selection of leggings, dresses and tops, as well as a nursing bra that's set to be particularly popular with shoppers. The organic cotton bra has handy nursing clips for easy one-handed opening and has been designed to provide mums with extra comfort whilst also being practical. Bra sizes will range from UK36C to 40C, whilst the maternity collection by Lidl will have clothes sizes available up to a UK20.
Josie Stone, Head of Non-Food at Lidl UK, said: 'Featuring mostly nude, natural and autumnal colours, our first maternity range is guaranteed to be flattering on every pregnant, or nursing, shape.'
'Whether she is a discerning fashion lover or a comfort seeker, every mum-to-be will be delighted and will be wearing these pieces time and time again.'
The new maternity collection by Lidl for mums is launching alongside their brand new range of baby clothing.
Named Lupilu, the organic cotton collection features soft baby towels with handy hoods for swaddling, as well as adorable cardigans for little ones with cute animal ears on the hood, such a this sweet baby bear design. The super cute range also includes essentials like sleep suits, tops and bottoms in a range of colours and patterns – and the baby range starts at a very affordable £2.99.
The new maternity collection by Lidl and the Lupilu baby range will be available in Lidl stores nationwide from Thursday 7th September, and will be available whilst stocks last.