Booking your next holiday? Watch out for these scams!
Scammers have cheated holidaymakers out of £7million a year according to the City of London Police's National Fraud Intelligence Bureau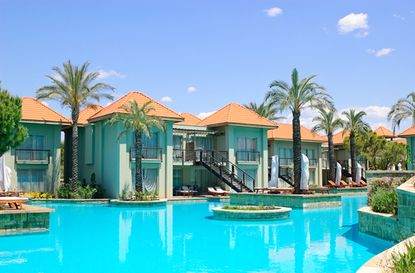 Thinking of going on holiday this year? Make sure you check out who you're booking with to avoid being scammed!
According to the City of London Police's National Fraud Intelligence Bureau (NFIB), holidaymakers are being scammed out of £7million a year.
The scammers fake airline tickets and falsely advertise packages and accommodation deals that sound too good to be true.
More than 30% of the complaints received by the NFIB were regarding fake adverts for holiday villas and apartments. When victims arrived at their destination, they found they had nowhere to stay and had to pay on the spot for new accommodation.
These deals are advertised on the internet, including social networking sites like Facebook.
When customers sign up and pay for the deal, they never hear anything back and are rarely protected by insurance or their bank.
Fake airline tickets are also a problem and accounted for around 21% of scams in 2013.
How to protect your self against holiday scammers
ABTA regulates the holiday industry in the UK and has come up with a checklist you should follow before booking a holiday online.
Tips include:
Try to pay for high-value items such as a holiday on your credit card which is protected against fraud


Make sure any company you book through is a member of ABTA or other trading bodies. Legitimate companies will display the logos at the bottom of the website.


Make sure you research into the company before you book. Has the company had bad reviews? Are there lots of reviews? If you can only find a couple of positive reviews, it may be best to steer clear because often these can be faked too.


Deals that seem too good to be true normally are!
Have you ever been scammed online? Share your story below!
Where to next?
Should school holidays be staggered to avoid travel firm price hikes?


Currency flash sales - how to get more holiday money for less £


Is it cheaper to holiday abroad rather than the UK?