Primark launch Mickey and Minnie Mouse Christmas baubles – and they're so cute!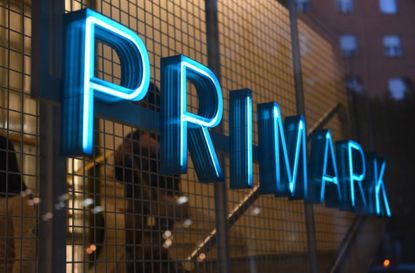 Disney fans rejoice, because Primark have just stocked your Christmas tree essentials.
We know that for some it might be way too early to be thinking about Christmas, but if you're keen to get prepared before the mad rush, Primark are already selling Disney-themed decorations to bring some magic to your celebrations.
Decorating the Christmas tree is one of the best bits about the festive season, and shoppers can pick up a set of four big Disney baubles for just £4. We can get behind that!
The bargain pack features four different designs: a red one with the Disney logo, a green one with red and white snowflakes, a Minnie Mouse themed one featuring polka dots and a cute bow and of course, a Mickey Mouse themed one featuring an adorable Santa style outfit.
Read more: Sony is bringing back its Christmas movie channel (opens in new tab)
If you have a smaller tree or just want room for more decorations, Primark are also selling three sets of smaller baubles, also priced at £4 per pack.
These are available in gorgeous pastel colours, featuring blue, purple, pink and gold designs with plenty of sparkles. Or choose orange, silver and brown colours for a more neutral, yet still eye-catching addition to your Christmas tree.
Read more: Coca-Cola is launching Clementine Diet Coke for Christmas and we're excited already (opens in new tab)
But that's not all - Primark are also offering a bigger box of 25 baubles which is priced at just £12. These are available in the pastel colours or simple black and red, depending on your preference. So you're spoiled for choice if you love all things Disney!
Disney fans also spotted Dumbo themed Christmas products at Primark, but unfortunately, eagle eyed shoppers also noticed an awkward mistake on one of them...
Oops!
Are you ready for Christmas or will you be putting it off until the last minute? Let us know your thoughts on our Facebook page!