Mothercare leaves mums 'very upset' after urgent recall of cribs over safety fears
Baby brand Mothercare issued an urgent recall of 'a small number' of cribs over fears they could fall apart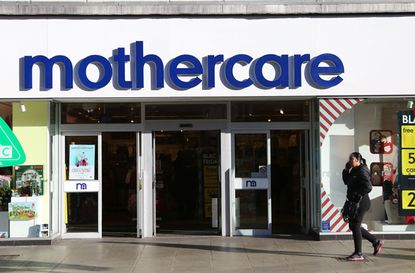 Mothers have been left 'shocked' and 'very upset' after popular retailer Mothercare urgently recalled a batch of cribs they feared could fall apart and cause injury.
Posting a statement on their Facebook page, the baby brand alerted parents to 'a small number' of their Hyde Cribs after reports that the base of the bed could detach from the frame.
This means the product, which costs £54 and was sold online as well as in Mothercare stores and other outlets, could pose a safety risk for children.
'Mothercare is recalling its Hyde Crib. This is due to a risk of injury posed by a safety issue of the base detaching from the frame,' the statement read.
'It effects a small number of cribs sold, with batch dates from January 2017 to November 2017. All earlier batch dates are unaffected. The batch date can be found on the crib base. The crib is sold in Mothercare stores, the Mothercare website and various other outlets.'
Explaining how to know if the crib you have is faulty, the statement continued: 'If the bottom rail, with blocks on which you sit on the base, is shorter than the top rail then your crib is not affected. If the bottom rail, with blocks on which you sit on the base, is longer than the top rail then your crib is unsafe and should be returned to store.'
The company added: 'If your crib is affected, please stop using it immediately and return your product to a Mothercare store where a full refund will be given. If you have any queries, please contact Mothercare either by phone on: 0344 875 5122 or email.'
However, parents who had already purchased the crib were reeling after the revelation, with many calling out the retailer for leaving their children with nowhere to sleep.
'Im absolutley shocked an upset the stress this has caused my daughter has nowhere to sleep tonight,' one mother commented.
Another said: 'I'm not very happy about the service I have received regarding this issue. I have two of these cribs which are both from the dodgy batch. I rang the store and all they could offer me was a refund of both items. Baring in mind my 12 week old baby now has no where to sleep.
'I asked if there was a like for like item that could replace this one and I got told no there isn't but you can pay an additional £25 for a crib that is similar. Why should I have to pay an extra £50 for two cribs when this is no fault of my own. I'm absolutely disgusted and very upset by the stress this has caused.'
Mothercare insisted the recall 'has been taken to ensure the safety and well-being of our customers and we apologise for any inconvenience this may cause.'