Nicola Roberts shares emotional tribute to late grandmother who was 'beautiful inside and out'
The Girls Aloud singer posts a series of wonderful vintage snaps of her nana on Instagram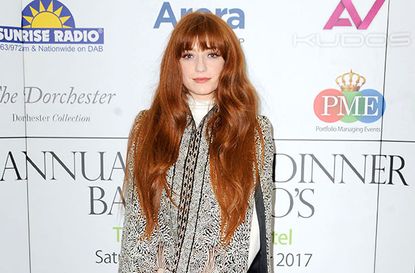 Nicola Roberts, former member of the pop group Girls Aloud, has taken to Instagram to share a very emotional message with fans yesterday, after her grandmother passed away.
The singer penned some heartfelt words as a tribute to her late grandmother.
'Bye Nana 💔 🥀 The most beautiful lady inside and out. I should have told you that my favourite memories were us trotting off to church together when I was a tiny little thing', she wrote.
'I want to be a nun Nan, because then I'll get to sing 💔.'
Nicola, 32, accompanied the message with a selection of vintage photos of her late family member.
The pictures show Nicola's nan during her younger years, with one seeing her shopping for sweet treats in a store while wearing a blue and white striped dress.
A number of her 257,000 followers were quick to express their sympathy by leaving messages of condolence for the star to read.
'Oh Nicola so sorry to hear this, All thoughts and love to you and your family', one said.
'Nan would have been so proud.'
Another added: 'I'm so sorry for your loss Nicola. I'm sure your grandma knows that was your favourite memory and that she's now an angel watching over you and so so proud. Sending love and light your way.'
Fashion designer Henry Holland also took to the social networking site to show he was thinking of his friend, simply leaving a row of three red hearts beneath Nicola's upload.
Nicola has been in the spotlight since 2002 when she became a member of pop band Girls Aloud while competing on talent show Popstars: The Rivals.
The group went on to beat all-male group One True Voice to win the series and scored their first number hit soon after. Nicola still remains good friends with her former bandmates Cheryl and Kimberley Walsh.
Away from the music scene, Nicola has launched her own make-up line called Dainty Doll and has appeared as a judge on reality TV series Styled To Rock, a programme produced by superstar Rihanna.