Party face painting ideas for kids
It's fun getting a bit messy with some face paint and becoming a different character! Our face painting how-tos are perfect for a kids' party...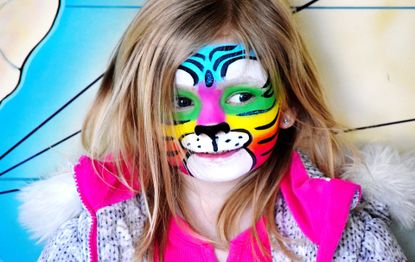 (Image credit: Crystal Nowak / EyeEm/Getty Images)
The kids will love getting the face paints out and transforming into an exciting new character for a party. We've got loads of face painting ideas for kids, they're step-by-step tutorials that are easy to follow, so you can paint your kids' faces for them and make their day really special. We've got face painting ideas for kids who love animals, princesses, wizards and more!
Kids face painting ideas
Simply click on the picture below to see the face paint tutorial you want to follow!
Cute chick face paint
Where to next?
- The best birthday cakes for kids
- Fun dress up party games
Gemma Chandler is a lifestyle writer specialising in kids' educational media across a range of topics including nature, history, science and geography across digital, print, social media and video channels. She joined Creature & Co. at 2015, shortly becoming Digital Editor of National Geographic Kids magazine.