The Jam's Paul Weller welcomes his eighth child with wife Hannah Andrews
It's their third child together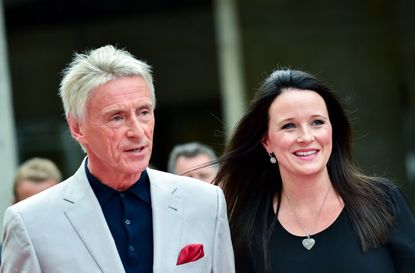 The Jam's Paul Weller (opens in new tab) has welcomed his eighth child with wife Hannah Andrews.
According to a statement posted on his official website, the English singer welcomed a baby girl on Saturday, and both his wife and the baby are doing well.
Whilst sharing the lovely news that the pair welcomed a little girl, Paul also revealed the baby name (opens in new tab) that the pair had picked for her.
'The Weller family are proud to announce the birth of baby Nova, who was born at home on Saturday evening. She was caught by her daddy after a long and beautiful unassisted labour', the post on his website read.
'Hannah and Nova are doing really well and everyone is enjoying getting to know little Miss Weller.'
Nova is Paul and Hannah's third child together. They're also proud parents to twin boys Bowie and John Paul, who were born in 2012.
The pair confirmed that they were expecting another child in April, with a statement that read: 'Paul and Hannah are delighted to confirm the wonderful news that they are expecting their third child together.'
Paul and Hannah announced they were expecting in April
'Hannah and baby are doing great and the whole family are looking forward to meeting the littlest Weller in the summer.'
59-year-old Paul married Hannah, 31, in 2010, after meeting in 2008, when Hannah worked on Paul's LP 22 Dreams, providing the backing vocals for the track. The mother-of-three is Paul's second wife - he was previously married to Dee C. Lee, a singer from his band the Style Council, for 11 years. The pair had two children together after tying the knot in 1987, but spilt up in 1998.
Paul then went on to have another child from a brief relationship with a make-up artist, and also has two children with Samantha Stock, his long-term partner for 13 years.
Speaking about his relationship with current wife Hannah, Paul said back in 2012 he feels it's going to last.
'I've been in love, but not like this. And it's not like it's some flash in the pan. I can feel it in my bones, it's going to last', he told The Guardian, two years into his marriage.
'We're happy and we're in love and that's it really. We were meant for each other; we were just born at different times, and what can we do about that? She could just as easily have been 42 or whatever age, you know?'