Your travel insurance might not cover you if you're pregnant
Travel insurance companies may not cover flight cancellations if you find out you're pregnant after you made the booking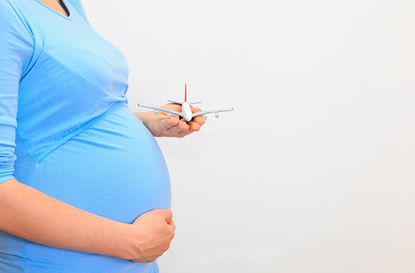 If you've just found out you're pregnant, you may find your travel insurance won't cover you if you have to cancel your trip. The Telegraph discovered the issue when a reader contacted them to say she had been told she would lose the £550 she paid for the flight to Ethiopia.
34-year-old Hannah Prosser had only found out she was pregnant after booking the non-refundable fare and was unable to travel because of the threat of contracting malaria.
The Royal College of Obstetrics & Gynaecology says a woman should not travel to areas prone to malaria because it doubles her chance of contracting the disease. Hannah said she had booked the flights in mid-December and then found out she was pregnant a couple of weeks later, on New Year's Eve.
She contacted Insure & Go to claim for cancelled flights, but they refused to cover her.
They said, 'Mrs Prosser claimed for cancellation on the basis that she had been advised against travel by her GP due to the risk of contracting malaria while in Ethiopia. The medical documentation supplied by Hannah's GP stated that the reason for cancellation was pregnancy.
'Mrs Prosser's policy provides cancellation for specific reasons, as outlined in the terms and conditions, and pregnancy alone (unless over 32 weeks at the time of travel) is not an insured reason for cancellation.'
Other companies, such as The Post Office and Aviva say they would pay out if a doctor advised against travel or if a woman was unaware she was pregnant when booking the flight.
However, Direct Line and LV said they would not pay for cancelled flights unless there was a complication with the woman's pregnancy which meant they were unable to travel.
Have you ever had any problems with claiming on travel insurance after finding out you were pregnant? Share your story below!
Where to next?
What happens when a baby sees its reflection for the first time?