We earn a commission for products purchased through some links in this article.
Queen Elizabeth's 90th birthday party will be a memorable one and here's how you can be a part of it!
Tickets for Her Majesty's three-day event at Windsor Castle in May sold out just a few hours after they went on sale last November.
But now you've got another chance to take part in the Queen's birthday bash, which will feature 900 horses and 1,500 performers.
A ballot for free tickets is now open, offering people the opportunity to celebrate with the Queen on The Long Walk in Windsor Castle's Home Park, on 15 May.
Guests will be able to watch the events on a giant screen in Windsor – a position which will allow them a view of the prestigious red carpet.
Members of the public can apply for up to four tickets until the ballot closes on 14 March, but half of the 5,000 tickets available are reserved for people from the Windsor area.
Buckingham Palace announced the news of the event back in November, which will happen from 12th-15th May 2016, confirming that 25,000 tickets for members of the public to attend would go on sale.
However, the tickets costing between £55 and £165 for the first two evenings, and between £75 and £195 on the final night, sold out not long after they were put on sale.
Only guests attending the last day of the event will see the lady herself, which will also be broadcast on ITV to mark the occasion, but other members of the Royal Family will be attending on various nights.
However, it's worth noting that regardless of the amount you pay for your place, you won't get the chance to celebrate Elizabeth's actual birthday with her on any of these days, as she hits the big 9-0 officially on 21st April.
Windsor Castle, where the extravagant celebrations will take place
In addition to the public party, there will be further events on the Queen's offical birthday in June, including a service of thanksgiving at St Paul's Cathedral, a street party in The Mall and Trooping the Colour.
Simon Brooks-Ward, the producer and director of the occasion, commented: 'We've been working hard to make this a most unique birthday celebration.'
'We're especially delighted with our plans to offer an extra 5,000 people the chance to be part of the celebrations through our balloted system for tickets on The Long Walk. This will take place in the New Year.'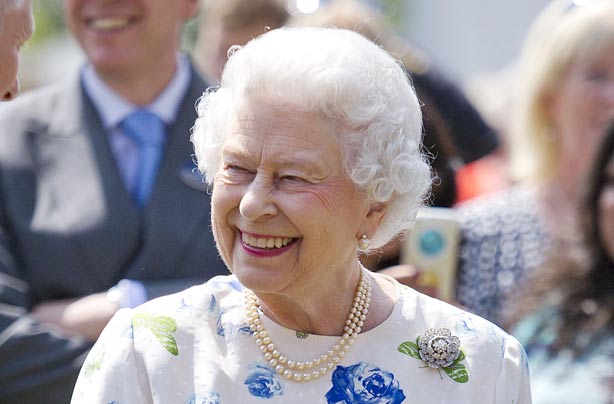 Would you love to attend a Royal birthday party, or would you rather stay at home and watch the celebrations from the comfort of your sofa? Use the comment box below to let us know your thoughts.