BBC Radio 1 host Greg James weds partner Bella Mackie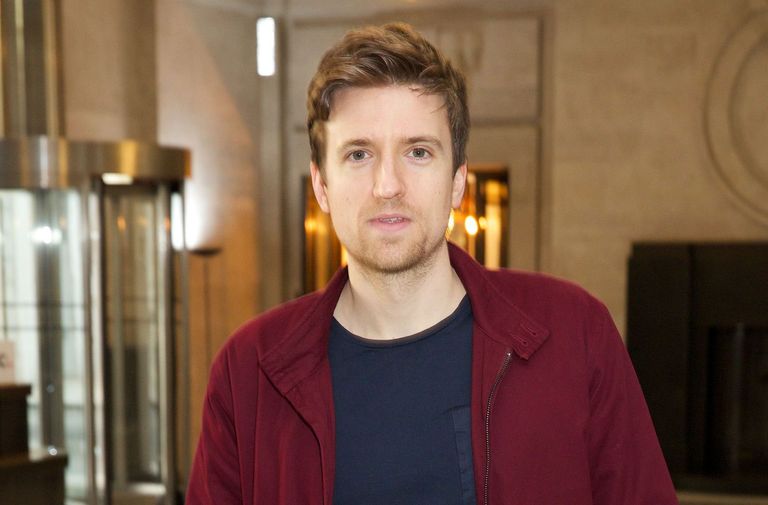 Greg James has tied the knot with partner Bella Mackie in a relaxed ceremony with family and friends, seven months after their February engagement.
The Radio 1 Breakfast show host announced the couple's happy news on his Instagram page, along with a selection of photos from the special day.
'Bella and I got married and it was the most incredible day of my life,' reads the caption. 'I think it was up there for her too. She is the best thing ever and I feel like I might actually burst with happiness.'
This comes only three months after he used the social media platform to announce his engagement to the freelance journalist.
In June he posted an adorable picture introducing his future wife to his followers.
He put up the image alongside a caption reading: 'This is Bella and in February she asked me to marry her. I said yes immediately because she is the smartest, funniest and most beautiful person I've ever met.'
He wrote about how content he felt in life due to his job, but that one of the main reasons for his happiness was his relationship with Bella.
He then joked that the only problem with his fiancée was that his 5am alarms don't allow him to stay up drinking until the early hours with her.
Freelance journalist Bella, 31, has written for VICE and The Guardian and is the daughter of former Guardian editor-in-chief, Alan Rusbridger, who was at the paper for 20 years.
She wore a gold, satin dress for the wedding ceremony before changing into black and white polka dots for the party.
After the fun-filled ceremony the loved-up newlyweds forewent heading straight for the honeymoon suite and instead went on an unsuccessful 4am hunt for McDonald's.
Though they did enjoy a Dominos pizza for their first breakfast as man and wife to make up for it. Who needs champagne and eggs benedict when you've got a Mighty Meaty.
Congratulations Greg and Bella!
Aleesha Badkar is a lifestyle writer who specialises in health, beauty - and the royals. After completing her MA in Magazine Journalism at the City, the University of London in 2017, she interned at Women's Health, Stylist, and Harper's Bazaar, creating features and news pieces on health, beauty, and fitness, wellbeing, and food. She loves to practice what she preaches in her everyday life with copious amounts of herbal tea, Pilates, and hyaluronic acid.