Red Kite baby carriers are being recalled over safety fears
A baby carrier made by Red Kite has been urgently pulled from the shelves after some of them were found to be a risk to babies.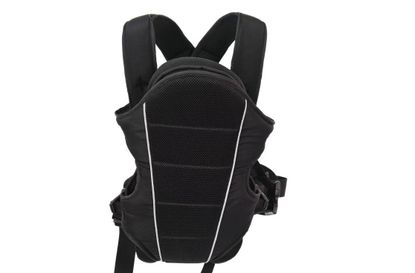 A baby carrier made by Red Kite has been urgently pulled from the shelves after some of them were found to be a risk to babies.
The company's three-way carrier has been recalled after a manufacturing defect, which can cause the products to fail leading to parents dropping their baby, was discovered.
Despite claiming that the carrier could hold babies who weigh up to 12kg, a faulty clip could have a devastating effect on the child and anyone who purchased a carrier between November 2017 and April 2018 is being advised to stop using it immediately.
In a recall notice issued on the Trading Standards website, a statement from Red Kite reads: 'We have become aware that some 3 Way Carriers from the above mentioned batches may have a manufacturing defect.
'This defect can cause the clips to fail and poses a risk to the user of the product.'
It added: 'We thank you for your co-operation and apologise for any inconvenience'.
The batches affected include RK 2899, RK 2900, RK 2901 and RK 3003.
You can check your product's reference number by examining the care label in the bottom of the baby carrier.
Customers who have one of the affected items should call Red Kite on 01454 326 555. You'll need the product and proof of purchase to obtain a refund.
The baby carriers were sold online at Asda, Tesco and Amazon and cost around £15.
It can be worn on your front or your back using the adjustable padded shoulder straps.
Earlier this year Mothercare left parents 'upset' and 'shocked' after they urgently recalled a batch of cribs they feared could fall apart and cause injury.
Posting a statement on their Facebook page, the baby brand alerted parents to 'a small number' of their Hyde Cribs after reports that the base of the bed could detach from the frame.
However, parents who had already purchased the crib were reeling after the revelation, with many calling out the retailer for leaving their children with nowhere to sleep.
'I'm absolutely shocked an upset the stress this has caused my daughter has nowhere to sleep tonight,' one mother commented.
A Freelance Writer and Content Editor, Jenni has been working on the women's lifestyle team at TI-Media on and off for over three years. She writes about your favourite celebrities and TV shows so you never miss an update. Jenni also writes beauty news and features - so for all of your skincare and make-up needs, drop her a line.