'Our family's story has a different ending than I'd hoped for' Rob Delaney pens heartbreaking letter on son's death
This is so poignant...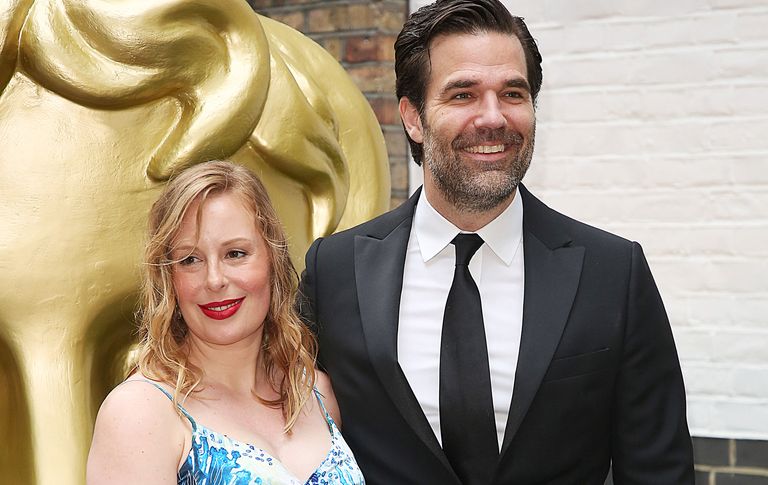 Actor Rob Delaney has penned an emotional letter to his two-year-old son Henry, who passed away following a battle with brain cancer in January this year.
The Catastrophe star took to Twitter to publish an excerpt from a book proposal he began drafting following his son's shock diagnosis in 2016.
Revealing his reasons for sharing the essay now, the 41-year-old wrote that he wanted fellow parents and their children to know that 'someone understood and cared'.
He wrote after the truly heartbreaking excerpt: 'I'm aware this ends somewhat abruptly. The above was part of a book proposal I put together before Henry's tumour came back and we learned that he would die. I stopped writing when we saw the new, bad MRI. My wife and his brothers and I just wanted to be with him around the clock and make sure his final months were happy. And they were.
'The reason I'm putting this out there now is that the intended audience for this book was to be my fellow parents of very sick children. They were always so tired and sad, like ghosts, walking the halls of the hospitals, and I wanted them to know someone understood and cared. I'd still like them to know that, so here these few pages are, for them. Or for you.
'But I can't write that book anymore because our family's story has a different ending than I'd hoped for. Maybe I'll write a different book in the future, but now my responsibility is to my family and myself as we grieve our beautiful Henry.'
In the chapter he shared, the dad describes the very tough period during Henry's treatment. He wrote: 'Henry's tracheotomy tube prevents him from speaking, so I haven't heard him make a peep for over a year. My wife recently walked in on me crying and listening to recordings of him babbling, from before his diagnosis and surgery.'
'I'd recorded his brothers doing Alan Partridge impressions and Henry was in the background, probably playing with the dishwasher, and just talking to himself, in fluent baby. F--king music, oh my God I want to hear him again.'
The star also recalled how his brave toddler maintained his lust for life, despite undergoing gruelling treatment, including surgery to remove a tumour in 2017.
'I may wish Henry wasn't in the hospital and it may make me f--king sick that my kids haven't lived under the same roof for over a year. But I'm always, always happy to enter the hospital every morning and see him. It's exciting every day to walk into his room and see him and see him see me.'
'When he smiles,' the dad added, 'forget about it. A regular baby's smile is wonderful enough. When a sick baby with partial facial paralysis smiles, it's golden. Especially if it's my baby.'
Parents of children who had passed away from illness rushed to comment on the post, thanking the Deadpool 2 star for being so candid.
One wrote: 'This is our Henry, thanks Rob for your words. It resonates far too strongly. Love to you and yours x'
While another added: 'I lost my baby boy who was two days old, last January. He was a twin and his sister Stella lived. Thank you for sharing this. I'm sober too and admire you and your work immensely.'
Rob and his wife Leah are parents to two more sons, and the couple announced in June that they were expecting their fourth child.
Miriam Habtesellasie is a freelance lifestyle writer who has contributed content to GoodTo, Woman&Home, Women and Idealhome.co.uk. Miriam is based in London and is a fan of everything interiors, she admits to being spoilt for choice living in the capital. From stunning architecture right the way through to eye-catching department store window displays, she believes there's always an angle to be found that can translate to our abodes.