We earn a commission for products purchased through some links in this article.
'I'm definitely not some domestic goddess, über mum. If she does actually exist, I want to smack her round the chops and ask her what her secret is!'
We've always loved Sara Cox for saying exactly what she thinks and she didn't disappoint in our exclusive cover interview for the May issue of Essentials magazine.
The BBC Radio 2 DJ, who is currently sitting in for Chris Evans on the breakfast show, looks stunning in the shoot, proving that being a mum doesn't equal being mumsy.
Sara on being an imperfect mum…
'I'll go to work and people are so nice, they laugh at my jokes and bring me cups of tea, then I go home and the kids are winding each other up and demanding things of me. I find it really hard at times. I shout and I can be a bit horrible.'
On working mum guilt…'Now all the kids are at school, it's amazing because I can work without feeling guilty for the first time in ten years. It's insane women feel like that because you can bet your bottom dollar dads don't'
On her 'ladette' days…
'I don't think I was ever as wild as people thought. I did smoke then and I drank more and probably slept less, but that's what your twenties are for. I wasn't so wild that I'd lose days and wake up chained to a fridge in Brixton or anything!'
On feeling like a superhero…
'When I was modelling, I was what I call 'skinny fat' where I looked really thin, but my body was a bit like tofu with no toning or strength at all. Now I like to feel like I could save the day if necessary. I'm sure a psychologist would say I have a bit of a hero complex.'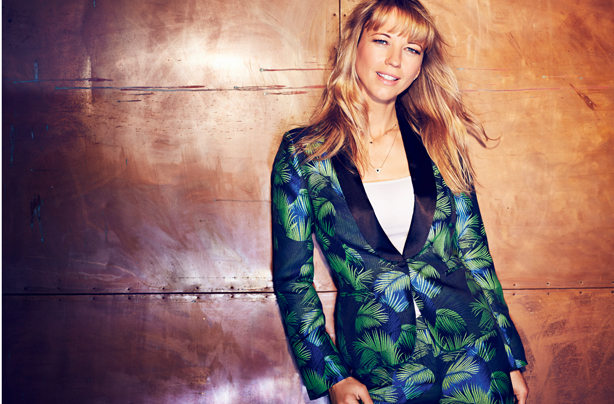 To read the full interview, pick up the new look issue of Essentials on sale now – and if you haven't tuned into Sara's own Radio 2 show 'Sounds of the 80s', make sure you do this weekend. It's the perfect Saturday night soundtrack!