Scrubs star Sarah Chalke reveals she's expecting baby number two
The actress couldn't wait to show off her growing baby bump!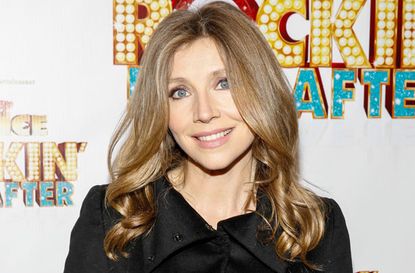 Scrubs actress Sarah Chalke has some very exciting baby news to share - she's expecting her second child!
The star, made famous for her role as the hilarious Elliot Reid in US sitcom Scrubs, had showed off her blossoming baby bump back in February, at a Vanity Fair event. But now, according to People magazine, her rep has confirmed the lovely news.
Sarah, 39, already has a six-year-old son, Charlie, with her lawyer fiancé Jamie Afifi. When Charlie was a toddler he was diagnosed with a rare autoimmune disease known as Kawasaki disease. A rare condition, mainly affecting children under the age of five, it causes the blood vessels to become inflamed and swollen and can lead to complications in the blood vessels that supply blood to the heart.
According to the NHS, up to 5% of children with Kawasaki disease experience complications with their heart, and complications can be fatal in about 1% of cases.
Sarah has spoken out about her son's illness, telling InTouch: 'It's a very visual disease. It's a high fever, and then everything - because of the inflammation - goes red.
Sarah debuted her baby bump back in February
'So it's red, bloodshot eyes, red lips, red rash and red hands and feet, and then the last telltale sign is the skin on the fingers peels back.'
It seems finding a diagnosis for her son wasn't an easy road, as she explained to Wet Paint: 'It was a very difficult time because Charlie was misdiagnosed a lot, and we fought really hard to get him seen by a specialist.
'Thank god he's okay,' she added. 'Every Kawasaki experience is different, but one common thing for KD parents is that they go through a lot of misdiagnosis.'
It's not clear when Sarah and Jamie's bundle of joy will arrive, but it's thought that their little one could be due in the Spring - around the same time as Sarah's new film is set to release. The actress is due to hit the big screen in the upcoming flick Mother's Day - which she'll star in alongside Jennifer Aniston.
Sarah with her Scrubs co-star Zach Braff
The film, which also stars big names including Julia Roberts, Kate Hudson, Jason Sudeikis and Britt Robertson, sees Sarah play Gabi and tells the interlocking stories of a set of mums as Mother's Day approaches.