Sex after childbirth, the reality: The C-section edition
Shaney from imummyblog was selected by our BISS July panel and in her guest blog opens up about what sex after having a baby is really like ...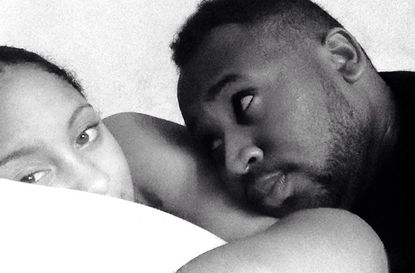 Shaney from imummyblog was selected by our BISS July panel and in her guest blog opens up about what sex after having a baby is really like ...
I didn't have natural vaginal births, I ended up having an emergency C-section, twice.
The idea that I had any anxiety or issues at all about having sex afterwards completely baffled most of my friends. They'd say things like:
'Oh well you're alright, everything's exactly the same down there, you haven't got anything to worry about.'
Really?! There is so much that can affect your sex life after having a baby, regardless of how you delivered.
For a start I bled continuously for 12 weeks. Which meant that I had 3 months to mentally torture myself thinking about the "big day" when I would finally physically reconnect with my partner - 60% looking forward, 40% nervous as f*ck.
I apparently had internal vaginal stitches as a result of a failed instrumental delivery. I wasn't sure how many stitches there were or how they were supposed to come out. If I had sex, would I be able to feel them? Would he be able to feel them?
I wasn't even sure what the damage was exactly because I couldn't see it and didn't want to try and have a feel either.
Other things that concerned me about 'doing the deed':
1. Boobs
I was breastfeeding, I had an extremely fast flow. So do I wear a nursing bra and breast pads during sex? Or do I take it all off and risk drowning the poor man? He doesn't even like milk so there's no way it could work in my favour. The bra and pads stayed firmly on.
2. Belly
After 2 C-sections, the dreaded overhang couldn't be denied. But it was the tenderness of my tummy and scar that worried me the most. Even now, eight months later I wince at the idea of anything or anyone touching my scar or going anywhere near it. So as you can imagine I was petrified at the thought of having the weight of a whole adult human suspended above me.
3. Bowels
Oh gosh. For some reason things weren't as tight or predictable after my 2nd baby. I don't know how it happened but I should've done my pelvic floor exercises properly. This made me extremely self-conscious. I didn't feel sexy, I didn't feel like a woman, I definitely didn't think anyone should be touching below my waist.
One day it just happened. I remember praying that my partner still found me attractive in all my squidgy, leaky nursing glory. I wanted so badly not to ruin the moment by getting those sudden 'post C-section pains'.
That experience was like being a virgin again. Part anxious, part excited. Not knowing what to expect. Looking back, I was a bit stiff. Fortunately, my partner was understanding, gentle and loving. For the first time since having baby, I felt (slightly) desirable. As for the internal stitches, they must have dissolved.
Sex after any type of childbirth can be daunting, Women shouldn't feel that they can't have any concerns about it just because they've had a C-section.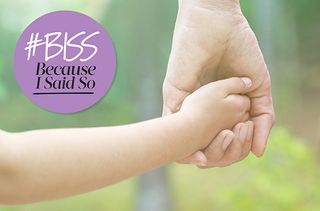 Shaney was selected as a BISS guest blogger after entering our July linky. For your chance to write for GoodtoKnow, check out our Because I Said So platform.
Parenting advice, hot topics, best buys and family finance tips delivered straight to your inbox.
Trusted, informative, and empathetic – GoodTo is the ultimate online destination for mums. Established in 2007, our 15-year-strong archive of content includes more than 18,000 articles, 1,500 how-to videos, and 7,000 recipes.