Sinitta reveals plans to become a foster mum after years of miscarriage and failed IVF tragedy
The singer has already adopted two children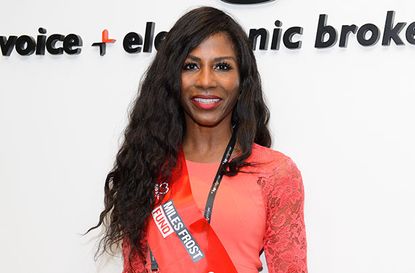 Sinitta has opened up about her plans to foster a child, after previously suffering from a number of miscarriages and failed courses of IVF.
The singer adopted her two children Magdalena and Zac in 2007, but has now revealed she hopes to add another addition to the family.
Speaking the The Sun Online, Sinitta revealed she has begun the fostering process.
The star said she had been 'struggling with the idea of fostering, thinking if I foster a child would I be able to give the child back to its mother or up for adoption when the time came?'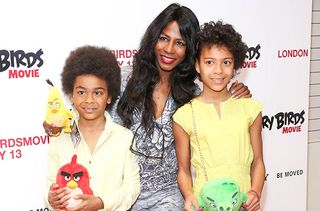 However, it was after talking to someone who had cared for an ill homeless child for the last three weeks of their life, that she knew what she needed to do.
She said: 'Obviously I'm an older mum now, and somebody said something the other day. They were talking about a homeless person they'd helped on the street who was on the brink of death and basically they were able to help them for the last three weeks of their life and get them medical care and assistance and attention and love basically.'
'Then, hearing this story, I realise you know what? What about just being an answer to a need', she added.
Sinitta has previously had an incredibly heartbreaking time trying to start a family.
The singer and her ex-husband Andy Willner adopted Magdalene and Zac after trying for five years to have a baby. During this time, Sinitta suffered from four miscarriages and three unsuccessful courses of IVF. The couple then turned to a surrogate mother, Kerry West, who successfully became pregnant with Andy's sperm. However, she also miscarried twice, the second time when she was carrying twins.
Just seven months after they successfully adopted two children, Sinitta and Andy split up.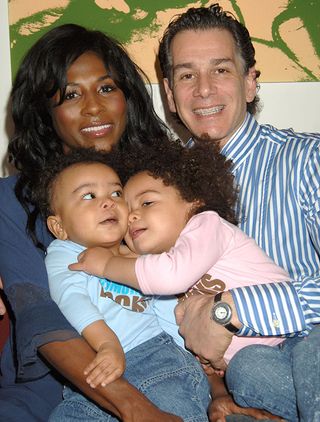 However, now hoping to foster a child, she says it's now a practical option due to her changing career. 'When you're an entertainer you don't have that constant guaranteed job, you have to go where the work finds you. I don't want to find myself in a position where I've got a newborn baby and I've got a job and how am I going to make this work?'
'But I've decided to start fostering, fostering a baby. Just to give them a good start. Maybe their mother needs to be in rehab or whatever, their circumstances aren't good at the time, until the family or the parent are on their feet and able to give the child a home.'
The singer also added that although she's not ruling out adoption in the future, the idea is 'to foster children and give them a great start.'
We think Sinitta is doing a wonderful thing and wish her all the best with the process!
Parenting advice, hot topics, best buys and family finance tips delivered straight to your inbox.
Charlotte Whistlecroft is a former Family writer at GoodTo. She obtained a BA in Theology and Theological Studies at Durham University, going on to study a masters at City University London in 2016. Since leaving GoodTo she has worked as a Social Video Researcher at Mail Online and is now Assistant Producer at BBC Sport.