'I know so well how isolating it is' Sophie Ellis-Bextor opens up about the birth of her premature sons
Doctors told her the chances of it happening in two pregnancies was like 'lightening striking twice'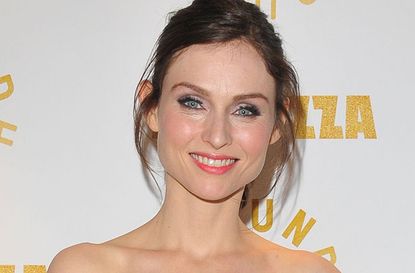 Sophie Ellis-Bextor has given a candid interview with The Telegraph about the ups and downs of new motherhood – and in particular, how she dealt with the premature births (opens in new tab) of her first two sons.
Premature births are defined as when women go into labour before 37 weeks pregnant, and Sophie's first son arrived at just 32 weeks, weighing just 3lb 8oz. Although she loves being a mum and 'can't really say never' to another baby (she has four sons), she admits that this first foray into motherhood was 'scary' - she and her husband, fellow musician Richard Jones, hadn't even started shopping for the baby, or attended any antenatal classes.
'There's no point me dressing it up,' she says. 'You definitely haven't had the baby in the way you wanted, and they're not supposed to be born that early. So the first week or so is pretty scary.'
A routine check up at 31 weeks revealed pre-eclampsia (opens in new tab), and Sophie was kept monitored in hospital until she delivered by emergency C-section (opens in new tab) days later. Five years later, the same condition was detected, and her second son Kit was born at 31 weeks.
Mothers to premature babies don't get the same opportunities to bond, as they can't take them home straight away and skin-to-skin contact (opens in new tab) (sometimes known as 'kangaroo care') is supervised.
Though she'd had a very clear idea of how she wanted her births to be, the emergency delivery of both was a shock to Sophie's system: 'Suddenly when you have a baby early, you're a patient and your baby is a patient, and that's very different,' she explains.
'I didn't hold either of my babies straight away, and then I remember being wheeled down to see him, having only seen pictures all day, and being totally overwhelmed. I didn't really see the box and the machines – I just saw this baby and felt the love for this little person who was now part of our lives, and you just know, don't you, in that second that everything's changed.'
She continues: 'I know so well how isolating it is. When they're in intensive care, your role as a parent is quite limited. It is a really rare opportunity where you can get involved and start feeling like real parents. It takes on a whole new significance.'
Even changing nappies, which most new parents to healthy babies take for granted, was a task she couldn't enjoy - but she's now teamed up with Pampers to promote their new nappies, Preemies, for smaller-than-average premature babies.
'When you're given the full-size newborn nappies on a baby that isn't a full-size newborn, the gap feels so pronounced. So this is lovely - not just because it fits them and everything looks proper, but because it shows people are aware you don't have that 'other' type of baby.'
Now that her eldest sons are grown up and healthy, big brothers to two more sons (both born at full term), Sophie says she's wary of 'labelling' them – you couldn't pick them out of a line-up as premature, she says. And despite a difficult start into motherhood, she loves the feeling of being 'really, properly pregnant.'
'I think family life is chaos, but I like it!' she concludes.
Trusted, informative, and empathetic – GoodTo is the ultimate online destination for mums. Established in 2007, our 15-year-strong archive of content includes more than 18,000 articles, 1,500 how-to videos, and 7,000 recipes.