We earn a commission for products purchased through some links in this article.
As well as answering all of our probing questions (yes, even on new love Steve-O!), the Essex lass and single mum-of-two agreed to play a little game of Truth or Dare with us – watch the exclusive video below to see what happened and read on for exclusive excerpts from our interview…
Stacey on solo-parenting…
It's my choice to be a single mum – I'm not sure it's all that different to being a mum with a partner. In most families now, mum and dad will both work full time. It's expensive to live and to run a home, so you have to go to work and that's that.
On mummy guilt…
When you're a mum, you just have this constant cloud of guilt. Am I doing the right thing? Is this what they need? Is it going to help them grow properly? I don't think there's one right way to do things. I'll be feeling guilty because my job isn't 9 'til 5 and I have to work away a lot, whereas a mum who has to go to work at 7am and doesn't get home until 7pm will feel guilty, too. All it really boils down to is that you love them enough.
On new boyf Steve-O…
When we met on The Jump, I really didn't want to be with anybody, regardless of where they lived. It had been a year since I'd split up with my partner and I didn't want anyone else in my life. I was saying to myself, 'I'm a strong, independent woman'. I've been there and done it, and I've got two children who are the be all and end all. What matters most to me is their emotional well-being, so to try to bring someone new into my life – and theirs – is such a big deal.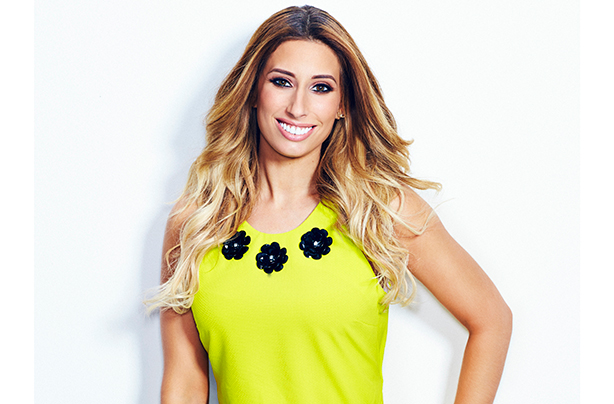 On growing up…
I was only 19 when I was on The X Factor and it's hard to know what you really want at that age. The first record contract I was offered was an album of covers and I felt that if I waited a while, maybe I'd be able to actually write and get more involved. Luckily that opportunity came along and I'm happy I could be true to myself. I'm really proud of the record, it's very jazzy and soulful, and I don't think I could have had such a mature sound at 19.
To read the full interview with Stacey, pick up the latest issue of Essentials on sale now!
Get the August issue of Essentials for only £1.99
Inside the new issue you'll find:
Exclusive interview with Stacey Solomon: 'It's my choice to be a single mum'
152 ways to get summer sorted
Beach fashion for every shape
Hair tricks you can't live without
Craft special: keep the kids busy all holiday
Plus treat yourself with 15% off a new summer scent at The Fragrance Shop